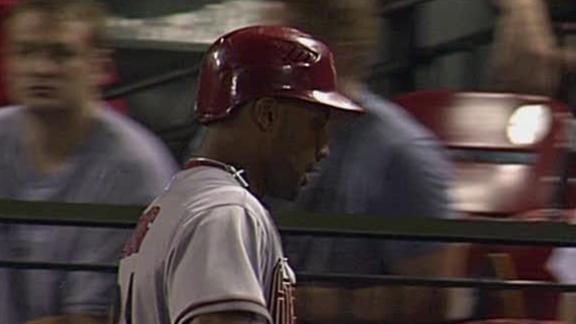 ESPN.com
Updated Aug 17, 2012
Paul Goldschmidt and Chris Young homered on consecutive pitches from Jason Motte with one out in the ninth inning, leading the Arizona Diamondbacks over the St. Louis Cardinals 2-1 on Thursday night.
Share
Tweet
Next Level Matchup

Aug 17

Prim Siripipat and Matthew Berry go Next Level to discuss pitchers this weekend, including the Yankees' Hiroki Kuroda.
Sports Columnists
Don Banks: Ravens' Rice tired of making the playoffs, wants the bar raised

Aug 17

OWINGS MILLS, Md. -- New long-term contract and accompanying career security in hand, Ray Rice is not satisfied. He wants more. He wants it now. He wants it all.

Olympic silver medalist Jeff Demps to sign with New England Patriots - sou…

Aug 17

Olympic silver medalist Jeff Demps is expected to sign a contract Friday afternoon with the New England Patriots, according to multiple sources.