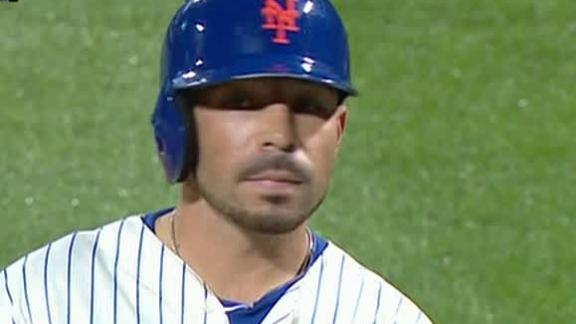 Mets romp to hand D-backs' Corbin 1st loss
ESPN.com
Updated Jul 3, 2013
Jeremy Hefner and the New York Mets handed Patrick Corbin his first loss, breaking away from the Arizona Diamondbacks 9-1 on a drizzly Tuesday night and sending the NL West leaders to their season-worst fifth straight defeat.
Share
Tweet
Pedro Gomez In The Dugout with David Wright

Jul 3

The WNB reporter talks with the Home Run Derby Captain before #AZvsNYM

Exclusive interview with Mr. Met

Jul 3

Mr. Met answers questions on his life and his love of the Mets, who host the Diamondbacks tonight on Wednesday Night Baseball

Breaking Down The Diamondbacks' Win

Jul 3

Curt Schilling, Barry Larkin and Karl Ravech break down the Diamondbacks' win over the Mets.

Cody Ross On Diamondbacks' Win

Jul 3

Cody Ross talks after the Diamondbacks' win over the Mets.
Sports Columnists
Clayton: Ravens travel new post-title road

Jul 3

It's unusual for a Super Bowl champion to retool its roster, but the Ravens' strategy makes sense in this era, writes John Clayton.

Kyle Korver agrees to four-year, $24 million deal with Atlanta Hawks, acco…

Jul 3

Sources close to the situation told ESPN.com on Wednesday night that Kyle Korver has agreed to terms on a four-year deal with the Atlanta Hawks worth an estimated $24 million.