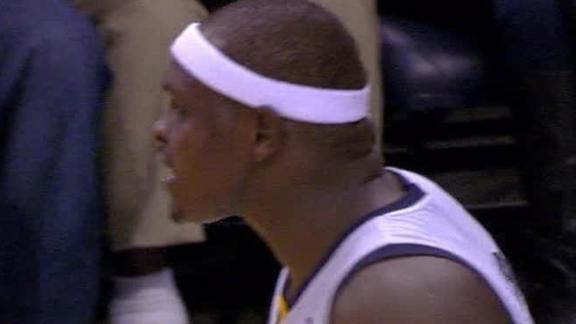 ESPN.com
valleyofthesun.com
Updated Dec 4, 2012
Zach Randolph had 38 points and 22 rebounds, setting season highs in both categories, to carry the Memphis Grizzlies down the stretch and in overtime for a 108-98 victory over the Phoenix Suns on Tuesday night.
Share
Tweet
ESPN.com

Dec 4, 2012

Free agent Eric Hinske agreed Tuesday to a one-year contract with the Arizona Diamondbacks.

Share Tweet

ESPN.com profootballtalk.com

Dec 4, 2012

The struggling Arizona Cardinals on Tuesday released veteran tight end Todd Heap, league sources told ESPN.

Share Tweet

deadspin.com ESPN.com cardinalsgab.com

Dec 4, 2012

Down a point and the clock running out, the Cardinals had one and only one chance to win the game: Intentionally the Jets score a touchdown, and get the ball back with two minutes left. The Arizona defense did what it had to, parting like the Red Sea fo…

Share Tweet

Winter Meetings: Trade Buzz

Dec 4

Buster Olney discusses the trade market surrounding R.A. Dickey and Jason Kubel, and whether Curtis Granderson could be moved to create payroll flexibility.

Winter Meetings Day 2 Update

Dec 4

Tim Kurkjian and Jim Bowden look at the possibility of a trade involving Elvis Andrus and Justin Upton and the Red Sox looking to acquire starting pitching.

Grizzlies Need OT To Top Suns, 108-98

Dec 4

Zach Randolph's double-double lift Grizzlies past Suns.