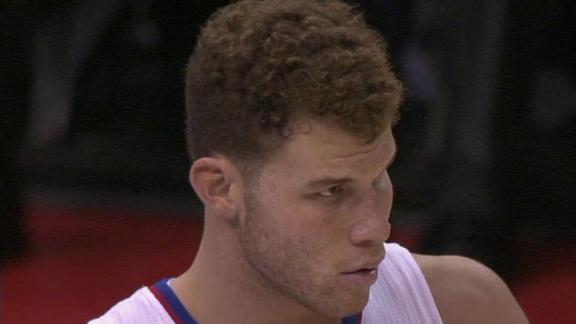 Updated Dec 8, 2012
Share
Tweet
Griffin, Paul propel Clippers over struggling Suns
Sources:
CNNSI.com
ESPN.com
valleyofthesun.com
Updated Dec 8, 2012

Share Tweet

FLORHAM PARK, N.J. (AP) -- Jets tight end Dustin Keller will miss New York's game at Jacksonville on Sunday because of a sprained left ankle.

Source:

CNNSI.com

Updated Dec 8, 2012

Share Tweet

Arizona Cardinals defensive tackle Darnell Dockett was fined an amount in the six-figures and could have a limited role in Sunday's game against the Seattle Seahawks for his behavior in the final minutes of a 7-6 loss to the New York Jets in Week 13, Bo…

Source:

yahoo.com

Clippers Win 5th Straight

Dec 8

Blake Griffin scored 24 points and recorded eight rebounds to lead the Clippers over the Suns 117-99.

Sources: Dockett Fined "Six Figures"

Dec 8

John Clayton discusses the Cardinals' decision to fine Darnell Dockett.