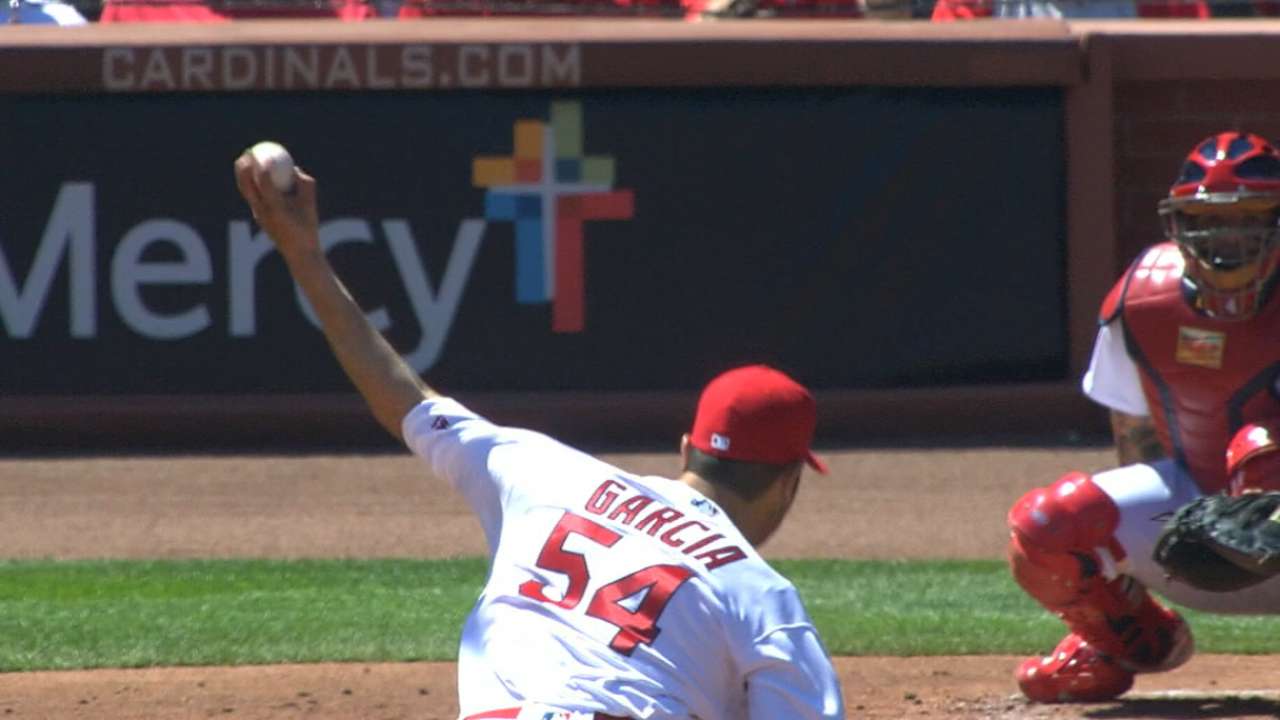 Braves beat reporter Mark Bowman answers questions about the Jaime Garcia trade, the rest of the rotation and more in the latest edition of the Inbox.
Share
Tweet
Mariners acquire righties Whalen, Povse from Braves

MLB.com

Nov 28 (4 days ago)

Mariners general manager Jerry Dipoto engineered his sixth trade of the offseason on Monday, dealing 2014 first-round Draft pick Alex Jackson to the Braves for young right-handed pitchers Rob Whalen and Max Povse.

Share Tweet

O's, Braves pitching staffs have strong ties

MLB.com

Nov 25

The Orioles continued their rise in the American League East by hiring Roger McDowell as pitching coach for an improving rotation and an already efficient bullpen.

Share Tweet

MLB.com

Nov 24

The Braves continued their busy offseason on Thursday by agreeing to a two-year contract with utility player Sean Rodriguez, an industry source confirmed to MLB.com. The club has not confirmed the deal, which is still pending the completion of a physica…

Share Tweet

yahoo.com

Nov 22

You cannot deny Atlanta Braves pitcher Bartolo Colon is already having a fantastic offseason. Most 43-year-old free agents might find themselves struggling for work, but Colon found a job almost immediately. He quickly secured a one-year, $12.5 million …

Share Tweet

With Bartolo Colon and R.A. Dickey, Braves Look to Contend Now

nytimes.com

Nov 19

Atlanta, after a promising finish to last season, is hoping it has found a short-term fix for its starting rotation.

Share Tweet

Cobb County Plans To Bulldoze An Entire Neighborhood Next To New Braves Ballpark

deadspin.com

Nov 17

The Braves' new ballpark out in suburban Cobb County was built with $400 million in public money, even though the public had no say in negotiations. The politician who spearheaded the deal got voted out of office this summer, but the park is still sched…

Share Tweet

MLB.com

Nov 7

The Hot Stove season is underway, and we keep you up to date with the latest free-agent news, trade buzz, rumors and more.

Share Tweet

MLB.com ESPN.com nytimes.com yahoo.com

Nov 11

Bartolo Colon, who signed with the Braves on Friday, went 44-34 with a 3.90 ERA over three seasons, all of them over the age of 40. Here's a look back at the fan favorite's top moments in Flushing.

Share Tweet

yahoo.com

Nov 11

White Sox pitcher Chris Sale is one of the biggest names on the trade market. (Getty Images/David Banks) The Major League Baseball offseason is officially underway! The Atlanta Braves are the only team to have taken notice thus far, bringing in R.A. Dic…

Share Tweet

nytimes.com MLB.com yahoo.com

Nov 10

Dickey, 42, the knuckleball pitcher who won a Cy Young Award with the Mets in 2012, had contemplated retirement.

Share Tweet

Different tone at GM Meetings for Braves in '16

MLB.com

Nov 7

Braves president of baseball operations John Hart and general manager John Coppolella have come to this week's General Managers Meetings with an agenda that differs from the ones they carried to this event the previous two years, when they were engineer…

Share Tweet

Minor Starting Season On DL: Good News For Braves?

Mar 10

ESPN SweetSpot blogger David Schoenfield discusses why pitcher Mike Minor starting the season on the DL is a good thing for the Braves.

Gattis Heading To Houston

Jan 14

Eric Karabell discusses how the Astros hope to benefit by the addition of Evan Gattis, acquiring him in a trade with the Atlanta Braves for three prospects.

Hank Aaron Joins Group Pursuing Hawks Ownership

Jan 12

ESPN senior basketball writer Marc Stein discusses Hank Aaron's interest in buying the Atlanta Hawks.

Padres Complete Big Three With Upton Trade

Dec 19

Buster Olney discusses the excitement surrounding San Diego's new outfield after the Padres made deals to acquire Wil Myers, Matt Kemp and Justin Upton.