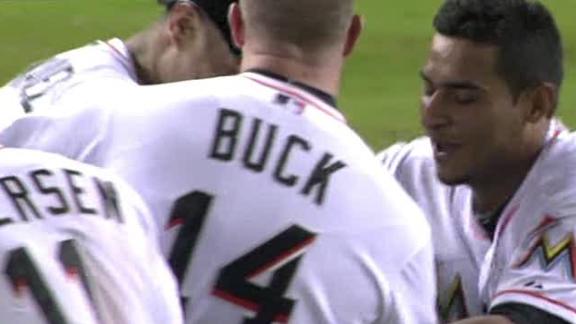 Play-in teams won't need to carry more than one starting pitcher on their roster

Updated Sep 18, 2012

Share Tweet

We mentioned on Monday that Atlanta manager Fredi Gonzalez could have reason to get creative with his pitching staff if and when the Braves reach the National League's play-in game on Oct. 5. But under this year's rules for both play-in games, Gonzalez …

Source:

yahoo.com
SweetSpot: Team to beat in the NL

Sep 18

David Schoenfield and Eric Karabell on who is the team to beat in the National League.

Marlins Walk Off

Sep 18

Jose Reyes lifts Marlins to extra-inning win.
Sports Columnists
Peter King: In his brilliance and impact, Sabol truly lived 'a football li…

Sep 18

When I saw the NFL Films documentary Bill Belichick: A Football Life, and realized this intensely private character had allowed himself to be wired for an entire year by NFL Films, letting it invade his offseason sanctuary in Nantucket, sail with him on…

Peter King: Replacement refs, Vilma in the spotlight again after Monday

Sep 18

There is so much to be hissy about today -- the embarrassment of the replacement officials and the continuing he-said, he-said Saints saga most notably -- but there's one question on the tip of everybody's tongue today that I simply must answer:

Steve Sabol helped revolutionize way we consume pro football through NFL F…

Sep 18

John Clayton pays tribute to NFL Films icon Steve Sabol.

Don Banks: A punchline no more, NFC West is leading the way early in 2012

Sep 18

Two weeks into the 2012 regular season, behold the new power that is the NFC West. A laughingstock of sorts less than two years ago, when the 7-9 Seahawks became the first losing team to ever claim a division title, the NFC West is not inspiring much hu…