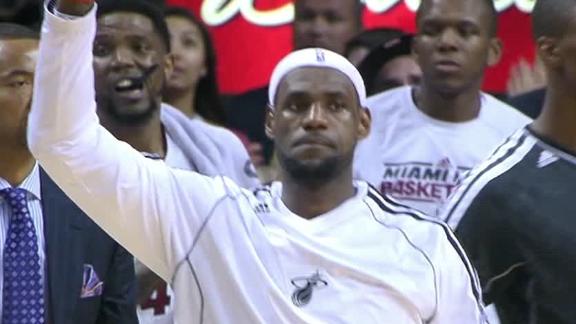 ESPN.com
Updated Mar 12, 2013
Dwyane Wade scored 23 points and the Miami Heat extended their winning streak to 19 games, leading wire-to-wire in beating the Atlanta Hawks 98-81 on Tuesday night.
Share
Tweet
Heat Win 19th Straight

Mar 12

The Heat able to roll past the Hawks despite LeBron James hitting on just 3 of 11 shots.

Streaking Heat

Mar 12

Kevin Arnovitz and Tom Haberstroh break down the Miami Heat's 18-game winning streak, the probability that they'll break the NBA record and look at some fun data on LeBron James and Dwyane Wade driving to the basket.