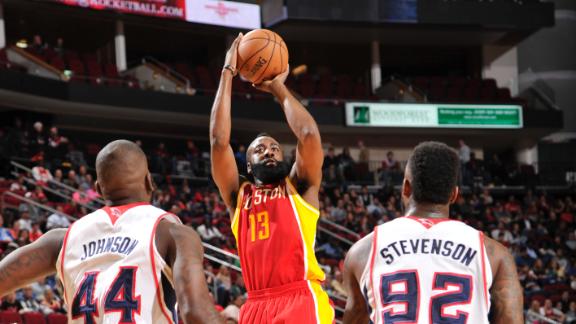 CNNSI.com

Dec 31, 2012

MINNEAPOLIS (AP) -- In probably his last NFL-related ruling, U.S. District Judge David Doty sided with the league this time.

Share Tweet

ajc.com profootballtalk.com ESPN.com

Dec 31, 2012

Mike Nolan, Mike Smith and Dirk Koetter (Curtis ) With the Falcons recent success, teams have raided the coaching staff and front offices when trying to get things turned around. After the 2010 season, Minnesota hired Bill Musgrave away as their offensi…

Share Tweet

Falcons coach Mike Smith said that defensive end John Abraham, who suffered an ankle sprain against Tampa Bay, and cornerback Dunta Robinson, who's in the league's concussion protocol, would be available for the team's playoff game on Monday. "I c

Share Tweet

ajc.com profootballtalk.com ESPN.com

Dec 31, 2012

The Falcons, the No. 1 seed in the NFC, are set to face either Minnesota (sixth seed), Seattle (fifth) or Washington (fourth) in the divisional round of the playoffs at 1 p.m. Sunday, Jan. 13th at the Georgia Dome. If Minnesota upsets Green Bay, they wo…

Share Tweet

ESPN.com

Dec 31, 2012

The Atlanta Falcons are the only NFC South team in the postseason and that's where their focus is. But, since we've started looking ahead for the other three division teams, let's go ahead and take a look at the Falcons' 2013 regular-season oppone

Share Tweet

GameDay: Tampa Buccaneers vs. Atlanta Falcons

Dec 31

Tampa Bay Buccaneers RB Doug Martin finishes the season strong as he rushes for 142 yards and a touchdown in a 22-17 victory over the Atlanta Falcons.

Sports Columnists

Don Banks: Rollercoaster ride had run its course for Bears' Smith; more Sn…

Dec 31

Musings, observations and the occasional insight as we take in the furiously fast firing fest that was Black Monday in the NFL...

Peter King: Show-stopping Peterson highlights better-than-expected Week 17

Dec 31

What a regular season. What a year. What a Sunday.