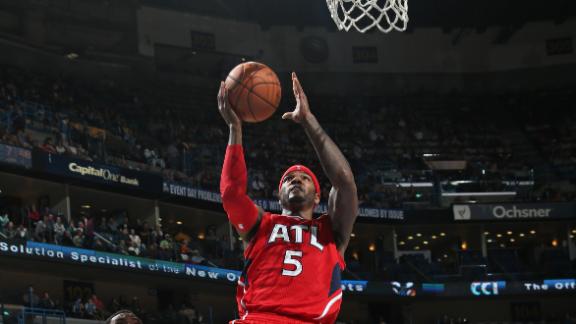 Eagles seek title-winning coach

PHILADELPHIA (AP) -- Jeffrey Lurie's search for the Philadelphia Eagles' next coach began before he fired Andy Reid and could last until the Super Bowl.

Share Tweet

Looking at 2013 cap space

With the 2012 regular season over, let's take a look at where the NFC South teams stand in relation to the 2013 salary cap. Atlanta Falcons: They have $113 million committed toward a cap that is expected to be slightly more than $120 million. Don't ex

Share Tweet

LAKE FOREST, Ill. (AP) -- Chicago Bears general manager Phil Emery says too many playoff misses and the inability to develop a productive offense led to coach Lovie Smith's firing.

Share Tweet

Rebuilding The Right Way

It's the day after Black Monday, and a third of the league is figuring out what direction to take. They'd be wise to follow the blueprint the Rams adopted in 2012, Peter King writes.

Share Tweet

Peter King: Rams started their rebuilding effort the right way in 2012; mail

On Black New Year's Day, as 11 NFL teams try to figure out what to do with either their organization, GM, coach, coaching staffs -- or all of them -- I bring you my Smart Team of the Year: the St. Louis Rams.

Share Tweet

As Atlanta offensive coordinator Dirk Koetter interviews for jobs as a head coach, it's time to take a look at one of the most significant wrinkles he brought to the Falcons. That's the screen-passing game. Predecessor Mike Mularkey rarely used the sc

Share Tweet

Around the NFC South

Time for a run through the top headlines from around the NFC South: ATLANTA FALCONS When the Falcons had the first-round bye back in the 2010 season, coach Mike Smith gave his team some time off. Although Smith usually is a creature of habit, he's takin

Share Tweet

profootballtalk.com ESPN.com

Jan 1, 2013

The Mike Smith tree, or the Thomas Dimitroff tree, doesn't have the same kind of ring to it. But no teams has been or is being picked over more heavily than the Falcons' right now. Along with previously reported interviews for offensive coordinator Di

Share Tweet

Atlanta Falcons: Smith to ramp up bye-week practices

ajc.com

Jan 1, 2013

By Michael Cunningham FLOWERY BRANCH—Phase one of coach Mike Smith's plan to keep the Falcons rolling into the playoffs backfired badly. The Falcons still can get the next part right. The idea was that the Falcons would go all out to win against the B

Share Tweet

A Historic Performance Still Couldn't Beat LeBron, Miami; Paul George Is Unleashed

dimemag.com

Jan 1, 2013

Hopefully you didn't start throwing back cold ones too early in anticipation of the holiday yesterday, or else you probably missed some really good basketball. Case in point the battle in Florida between the Magic and Heat, which felt like an intra-squa

Share Tweet

Smith Leads Hawks Past Hornets

Jan 1

Josh Smith scores 23 points and grabs 13 boards in Hawks' 95-86 win over Hornets.