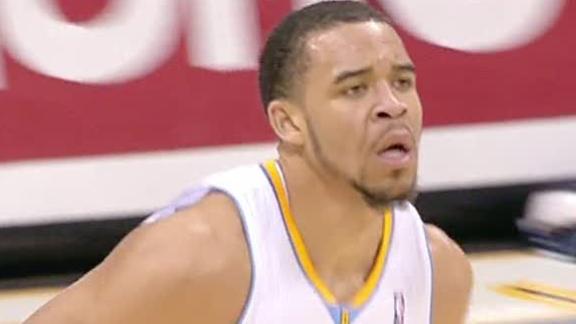 Korver, Pachulia out of Hawks' lineup

nba.com

Mar 4, 2013

The Atlanta Hawks will be without Kyle Korver and Zaza Pachulia for their game against the Denver Nuggets on Monday night. Also, DeShawn Stevenson won't start and is unlikely to play.

Share Tweet

yahoo.com

Mar 4, 2013

Josh Smith is not speaking out of turn nor trying to paint a pretty picture when he talks up Dwight Howard's loyalty and desire for consistency. The Atlanta Hawks forward has known Howard for over a decade, the two played on the same AAU team in Georgia

Share Tweet

profootballtalk.com

Mar 4, 2013

Getting released by the Falcons last week isn't the end of the road for defensive end John Abraham. Abraham doesn't know whether or not there could be a return engagement in the cards with Atlanta, but he does know that there's still some unfinished

Share Tweet

ESPN.com

Mar 4, 2013

As the full details of Joe Flacco's six-year, $120 million contract come spilling out over the next few days, a lot of people in Atlanta are going to be paying very close attention. Start with Falcons owner Arthur Blank. Throw in general manager Thomas …

Share Tweet

Falcons need to re-sign Brent Grimes

ESPN.com

Mar 4, 2013

When the Atlanta Falcons released veteran defensive end John Abraham last Friday, you could look down the road and see the other shoe dropping. The Falcons didn't make this move without a plan. They're going to replace their top pass-rusher with anoth

Share Tweet

dimemag.com

Mar 4, 2013

Last night in L.A., vintage Mamba was on full display against the Atlanta Hawks. Kobe Bryant finished the game with 34 points and was in full takeover mode the last few minutes of the game, willing his team to a 99-98 win. Kobe had multiple huge baskets…

Share Tweet

The Los Angeles Lakers' struggles remain one of the biggest stories of the NBA season, but they are beginning to turn around that narrative. Heading into Sunday night's home game against the Atlanta Hawks, the Lakers had won four of their last five and …

Share Tweet

Newcomers Homer In Braves' Win

Mar 4

Justin Upton and Chris Johnson both homered in the Braves' 4-2 win over the Mets.

Nuggets Roll Hawks, 104-88

Mar 4

Nuggets win, improve to 26-3 at home.