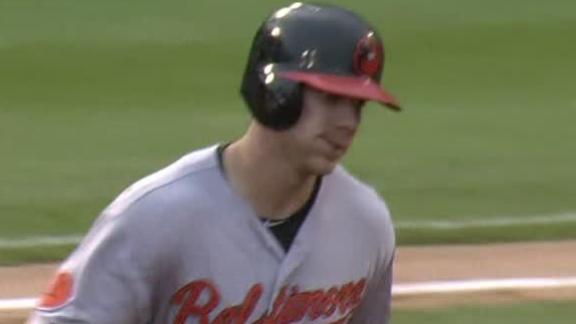 ESPN.com

Jul 3, 2013

The Chicago White Sox placed Jesse Crain and Paul Konerko on the disabled list prior to their Wednesday game against the Baltimore Orioles, potentially hurting their chances of trading either player.

Share Tweet
Davis Homers In Orioles' Win

Jul 3

Chris Davis' three RBIs helped the Orioles top the White Sox 4-2.
Sports Columnists
Clayton: Ravens travel new post-title road

Jul 3

It's unusual for a Super Bowl champion to retool its roster, but the Ravens' strategy makes sense in this era, writes John Clayton.

Kyle Korver agrees to four-year, $24 million deal with Atlanta Hawks, acco…

Jul 3

Sources close to the situation told ESPN.com on Wednesday night that Kyle Korver has agreed to terms on a four-year deal with the Atlanta Hawks worth an estimated $24 million.