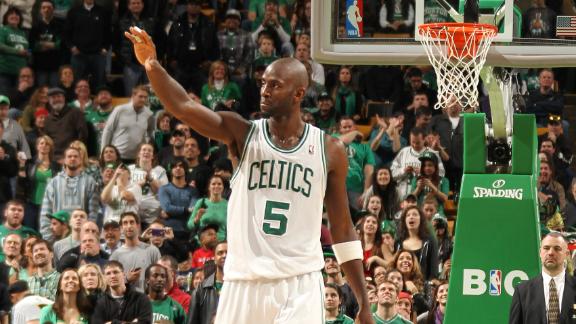 CNNSI.com

Feb 3, 2013

In a game defined by two missing point guards, the Celtics beat the Clippers 106-104. This, says Ian Thomsen, is because they have already committed to life without Rajon Rondo.

Upvote Share Tweet
Pierce Pushes Celtics Past Clippers

Feb 3

Paul Pierce scored 22 points in the Celtics' 106-104 win over the Clippers.

Clippers Showing Interest In KG

Feb 3

Sporting News: Clippers making push to acquire Celtics center Kevin Garnett.
Sports Columnists
Celts fare better without Rondo than Clips minus Paul

Feb 3

BOSTON -- Let's start by insisting that the Celtics aren't better off without their star point guard. So long as they're aspiring to win championships, the Celtics desperately need the talent of Rajon Rondo, who has earned his winning reputation by play…