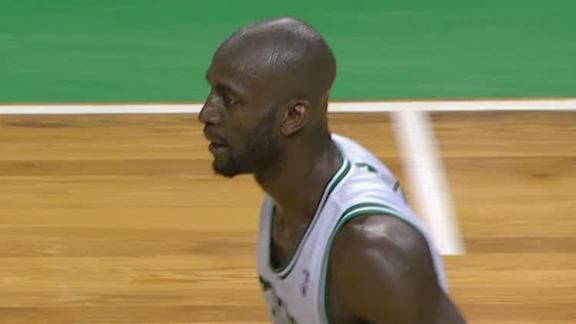 Celtics rookie Sullinger exits with back spasms

ESPN.com

Jan 30, 2013

Boston Celtics rookie forward Jared Sullinger left Wednesday's game against the Sacramento Kings due to back spasms and will not return.

Upvote Share Tweet

Nets' Lopez replaces injured Rondo as All-Star

ESPN.com

Jan 30, 2013

NBA commissioner David Stern has selected Brooklyn Nets center Brook Lopez to replace Boston Celtics point guard Rajon Rondo on the Eastern Conference All-Star roster, the league announced Wednesday.

Upvote Share Tweet

CNNSI.com

Jan 30, 2013

Steve Nash returns to Phoenix tonight for the first time as a Laker. Despite a tense rivalry, Nash should expect a warm welcome -- if fans can even recognize him, says Lee Jenkins.

Upvote Share Tweet

Celtics Improve To 2-0 Without Rajon Rondo

Jan 30

Kevin Garnett dishes out five assists in Rajon Rondon's absence to lead the Celtics to a 99-81 win over the Kings.