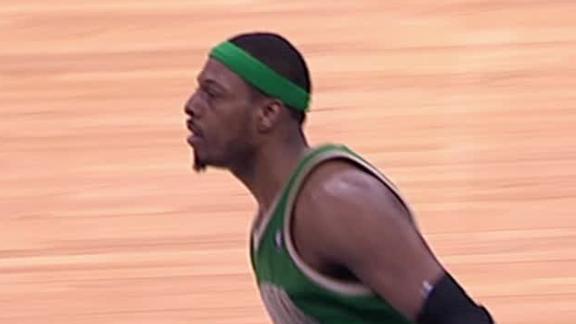 Updated Mar 15
Share
Tweet
By Baxter Holmes, Globe Staff WALTHAM -- Miami has won 20 straight games, but Paul Pierce said he doesn't care. "I hope they lose every game the rest of the season," he said Friday before practice here. The Celtics especially...
Sources:
boston.com
ESPN.com
Knicks losing ground in Atlantic Division, Celtics say they don't care

Updated Mar 15

Share Tweet

The New York Knicks have lost three straight and ground in the Atlantic Division, which they led the Celtics by 3 ½ games entering Friday.

Source:

boston.com
Celtics Unimpressed By Heat's Streak

Mar 15

Flip Saunders discusses the Celtics' reaction to the Heat's winning streak.