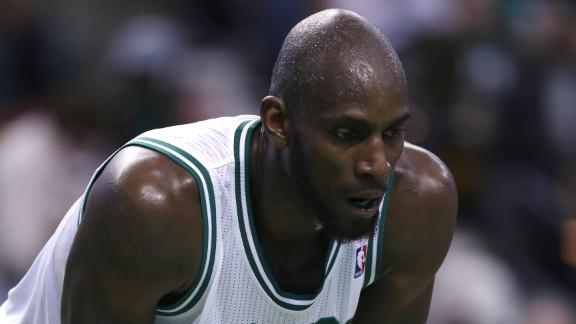 Updated Mar 25
Share
Tweet
Kevin Garnett is expected to miss at least a week with inflammation in his left ankle as the Boston Celtics practice patience to help their 36-year-old prepare for the playoffs.
Sources:
nba.com
ESPN.com
boston.com
Best N.B.A.Games of the Week

Updated Mar 25

Share Tweet

The best N.B.A. games this week include two challenges to the Heat's winning streak, Knicks at Celtics and the Nuggets at Spurs.

Source:

nytimes.com
Garnett Likely To Miss Two Weeks

Mar 25

ESPNBoston.com's Chris Forsberg discusses how the Celtics can compete with Kevin Garnett out for likely two weeks with inflammation in his left ankle.