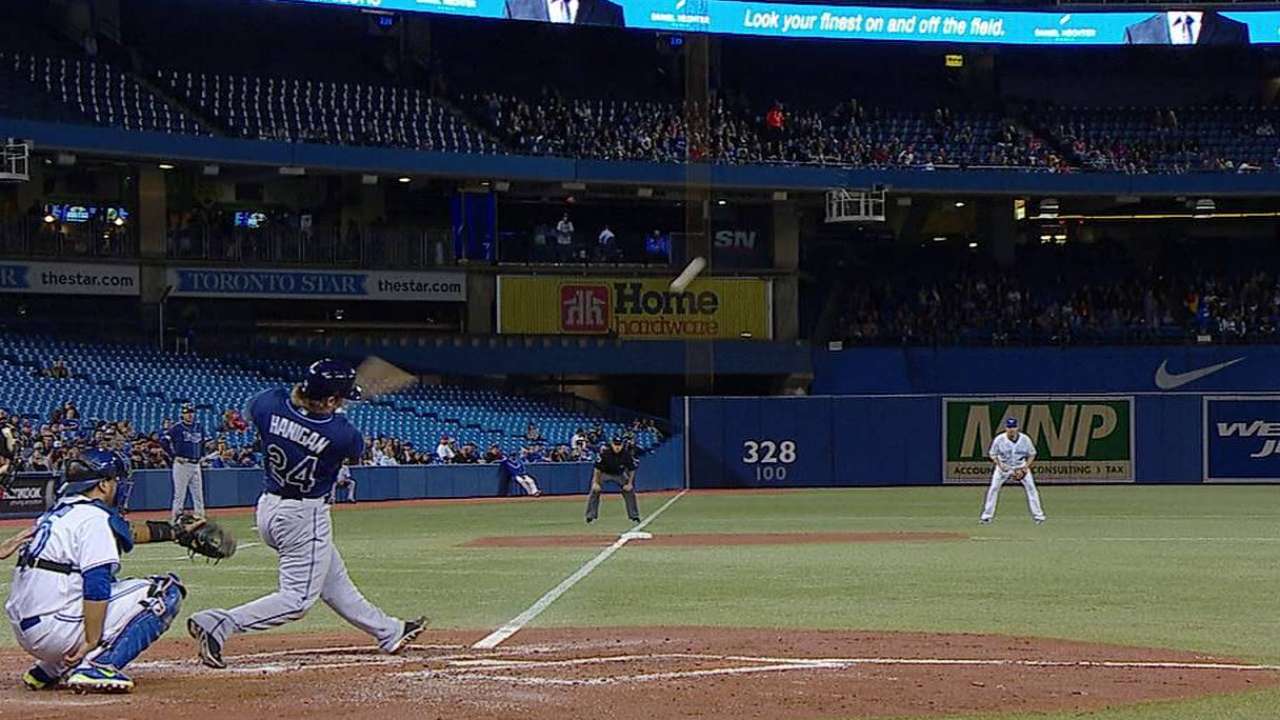 MLB.com
ESPN.com
nytimes.com
Updated Dec 20 (yesterday)
With a logjam at third base and a need for a backup catcher, the Red Sox traded Will Middlebrooks to the Padres on Friday in exchange for catcher Ryan Hanigan.
Upvote
Share
Tweet
Breslow agrees to 1-year deal with Red Sox

ESPN.com

Dec 19 (yesterday)

The Boston Red Sox turned to a familiar face to address their need for left-handed bullpen help, coming to terms with Craig Breslow on a one-year $2 million deal, according to agent Bob Baratta.

Upvote Share Tweet

Woman sues Red Sox owner over elevator fall

ESPN.com

Dec 18 (3 days ago)

A 22-year-old woman who fell two stories down an elevator shaft at Fenway Park and was seriously injured is suing the owner of the Boston Red Sox and an elevator company.

Upvote Share Tweet

yahoo.com deadspin.com

Dec 17 (4 days ago)

The Boston Red Sox are OK with players having gluten in their diets, right? Because starting pitcher Wade Miley, who they acquired last week in a trade with the Arizona Diamondbacks, says he clashed with the D-backs about his diet. Specifically about no…

Upvote Share Tweet

MLB.com

Dec 17 (4 days ago)

The Red Sox bolstered their bullpen on Wednesday, acquiring right-hander Anthony Varvaro from the Braves in exchange for Minor Leaguer Aaron Kurcz and cash considerations.

Upvote Share Tweet

Liverpool's Sturridge to Undergo Rehab With Boston Red Sox

nytimes.com

Dec 17 (4 days ago)

Liverpool striker Daniel Sturridge will spend Christmas with medical experts from baseball team Boston Red Sox in an attempt to cure persistent injury problems, the Liverpool Echo reported on Wednesday.

Upvote Share Tweet

Jon Lester, who was in the Red Sox's farm system when Boston claimed the 2004 World Series trophy and snapped a lengthy title drought, is excited for the opportunity to end an even longer streak with the Cubs.

Upvote Share Tweet

Sox get Minors SS from Cubs to complete Doubront deal

MLB.com

Dec 15 (6 days ago)

Back on July 30, the Red Sox traded left-hander Felix Doubront to the Cubs for a player to be named. Boston finally collected its return on Monday, acquiring Minor League shortstop Marco Hernandez from Chicago to complete the deal.

Upvote Share Tweet

MLB.com

Dec 15 (6 days ago)

Maybe the best thing about Chase Headley re-signing with the Yankees is that you can legitimately make a case for any of three teams winning the AL East. Red Sox? Blue Jays? Yankees? Who do you have? This is good stuff, the best of the Hot Stove League.…

Upvote Share Tweet

Craig an overlooked potential trade piece

MLB.com

Dec 14 (7 days ago)

With some of the top available free agents coming off the board, teams can look to Allen Craig as a productive outfielder/first baseman if they can make a deal with the Red Sox.

Upvote Share Tweet

In span of days, Red Sox revamp rotation

MLB.com

Dec 13

In just a few days, the Red Sox completely revamped their rotation with three new pieces: Justin Masterson, Wade Miley and Rick Porcello.

Upvote Share Tweet

Boston Red Sox general manager Ben Cherington erased any doubts and made it perfectly clear that pitcher Justin Masterson will be in the starting rotation for the 2015 season.

Upvote Share Tweet

MLB.com

Dec 12

The Red Sox completed a deal with Arizona that brings them left-hander Wade Miley. Boston sends right-handers Rubby De La Rosa and Allen Webster along with Minor League infielder Raymel Flores to the D-backs.

Upvote Share Tweet

yahoo.com

Dec 9

This is The Stew's running list of trades and signings that happen during baseball's Winter Meetings. We'll keep updating this post as the news happens. For more chatter and rumors, be sure to check out our Winter Meetings tracker. THURSDAYJustin Master…

Upvote Share Tweet

yahoo.com

Dec 11

SAN DIEGO — It's time to say goodbye to the Winter Meetings. It was a wild four days: the Dodgers reworked everything, the Cubs and White Sox made baseball in Chicago a lot more interesting this year, the Marlins made some interesting moves and the Red …

Upvote Share Tweet

MLB.com

Dec 11

It was a whirlwind four days at the Winter Meetings for the Red Sox, who arrived with hopes of reacquiring Jon Lester but then swiftly made alternative moves once the lefty went to the Cubs.

Upvote Share Tweet

Justin Masterson Returns To Boston

Dec 11

Aaron Boone reacts to the news that the Red Sox have reached an agreement with free-agent pitcher Justin Masterson.

Red Sox Deal Cespedes For Porcello

Dec 11

Buster Olney discusses the trade that sent Red Sox OF Yoenis Cespedes to the Tigers for pitcher Rick Porcello.

Bochy, Giants Looking For Another Title

Dec 10

Giants manager Bruce Bochy joined Pedro Gomez to discuss getting ready for the 2015 season, including how the team plans to replace Pablo Sandoval.

Cubs Looking To Make More Moves

Dec 10

"Baseball Tonight" analysts Karl Ravech, Buster Olney, Tim Kurkjian, Jayson Stark and Keith Law report from the winter meetings on the other moves the Cubs are looking to make after signing Jon Lester.

Sports Columnists

Dallas Mavericks frontrunners for Jermaine O'Neal after Rajon Rondo acquis…

Dec 19

The acquisition of Rajon Rondo has given the Dallas Mavericks an undeniable edge in the race to lure veteran big man Jermaine O'Neal back to the NBA, according to league sources.

A New NFC West Rivalry

Dec 19

RENTON, Wash. — Remember, oh, about three long months ago, when 49ers-Seahawks was the best rivalry in the NFL? The Niners are 7-7, oddly out of the playoff hunt, and are 1-5 against Seattle since late in 2012. So, is it really such a great rivalry now,…

Source: Seahawks extend Avril four years

Dec 19

The Seahawks have signed pass-rusher Cliff Avril to a four-year extension worth $28.5 million, with $16 million guaranteed, a source confirmed to ESPN...