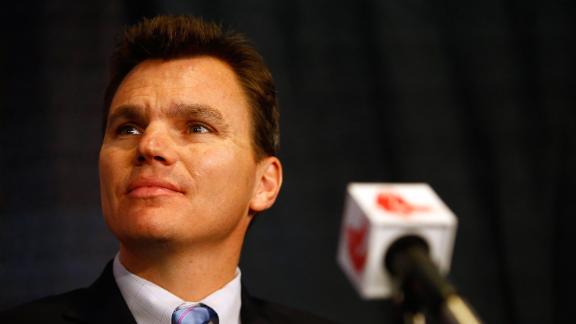 Sources: Red Sox to talk extension for Pedroia
ESPN.com
Updated Nov 15, 2012
According to several league sources, the Red Sox have already decided it would be in their best interest to begin discussions this winter about a possible long-term contract extension with veteran second baseman Dustin Pedroia.
Share
Tweet
The Red Sox Will Use All That Uncommitted Money Burning A Hole In Their Pocket

deadspin.com

Nov 15, 2012

Remember when the Red Sox traded Josh Beckett, Carl Crawford, Adrian Gonzalez and Nick Punto (ha, Nick Punto) to the Dodgers for some prospects, James Loney and salary relief? A quarter-billion dollars worth of salary relief? Look at all that spendable …

Share Tweet
Cherington Expects Red Sox To Have Large Payroll

Nov 15

ESPNBoston.com's Joe McDonald talks about Boston Red Sox GM Ben Cherington's statement that he expects the team's payroll to be among the highest in baseball.