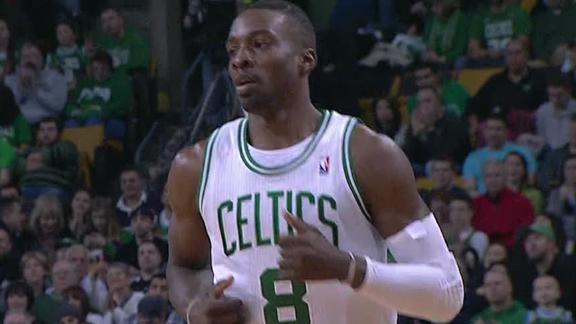 How Keyon Dooling Ended Up In A Mental Hospital

deadspin.com

Dec 8, 2012

In November, David Aldridge wrote about the nervous breakdown Keyon Dooling suffered after he abruptly retired from the NBA just before the season. At 32, Dooling could have played another a few years and made a lot more money on a good Celtics team tha…

Share Tweet

profootballtalk.com ESPN.com

Dec 8, 2012

After missing two games with an ankle injury, Patriots defensive end Chandler Jones says he's ready to go for Monday night's AFC showdown against the Texans. Although Jones is listed as questionable on the official injury report, he didn't sound lik

Share Tweet

Celtics Take Long View on Draft Picks

nytimes.com

Dec 8, 2012

When the Boston Celtics ended up with back-to-back picks in the first round of the 2012 N.B.A. draft, they had a rare opportunity to draft a player who was ready to contribute right away and one who was more of a project.

Share Tweet

yahoo.com

Dec 8, 2012

Your browser does not support iframes. When the Houston Texans travel to meet the New England Patriots this weekend, they'll look a bit like something right out of "Friday Night Lights." That's because every Texans player will be wearing custo…

Share Tweet

Celtics, 76ers Split Home-And-Home

Dec 8

Celtics hold 76ers to 28 points in the first half and cruise to the 92-79 win.

Tom Brady The Family Man

Dec 8

Tom Brady sits down with Mike Tirico prior to the Patriots' Monday Night Football game with the Texans.