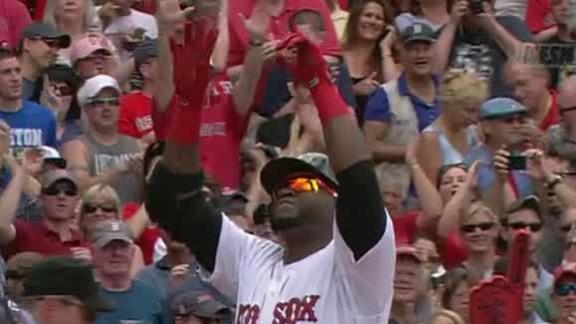 Updated Jun 9

Share Tweet

By Gary Washburn, Globe Staff MIAMI – Celtics coach Doc Rivers reached out to the Globe for the first time since the season concluded but would not offer any hints as to whether he will return in a text-message exchange...

Updated Jun 9

Share Tweet

Patriots headcoach Bill Belichick was reported few weeks back that he "hated" Tebow as a player, and when Boston.com asked Belichick if that was true, Belichick responded: "Every single player has strengths and weaknesses but regardless of that, for

Source:

patriotsgab.com

Updated Jun 9

Share Tweet

DE Jamie Blatnick lost 20 pounds in hopes of improving his chances of making the Bills. Dolphins CB Dimitri Patterson is experienced with picking up new defensive schemes on the go. Wondering about whether Patriots TE Rob Gronkowski will lose something …

Source:

profootballtalk.com

NFL realizing mental and social transition into post-football career just as important as physical transition

Updated Jun 9

Share Tweet

In recent years the NFL has realized that there is more to taking care of players post-career than just paying a few medical bills. The mental side - helping players cope with the end of their athletic career and transition into the every-day world -

State Of American League East

Jun 9

The "Baseball Tonight" crew discusses where each team stands in the American League East.

Red Sox Trounce Angels

Jun 9

Jarrod Saltalamacchia and David Ortiz combined to drive in seven runs to lead the Red Sox past the Angels 10-5.