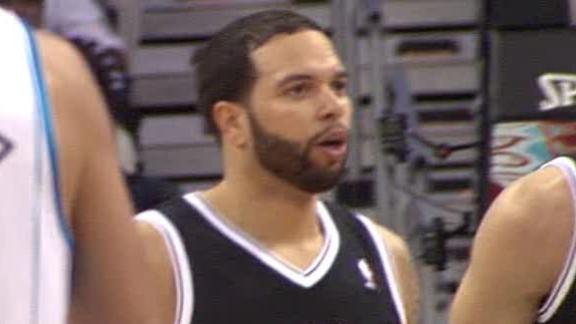 Deron Williams scored 33 points, Brook Lopez added 20 while playing against his twin brother, Robin, and the Brooklyn Nets snapped a two-game skid with a 101-97 victory over the New Orleans Hornets on Tuesday night.
Share
Tweet
10 NBA Players To Watch In The Season's Second Half

dimemag.com

Feb 26, 2013

The second half of the 2012-2013 NBA season is well underway, and now that we crossed the trade deadline, all the speculation of who's moving can stop. From here on out, you'll have to rely on the guys lining your depth chart. While some may be reliev

Share Tweet
Williams Leads Nets Past Hornets, 101-97

Feb 26

Deron Williams scores 33 points in Nets' win.