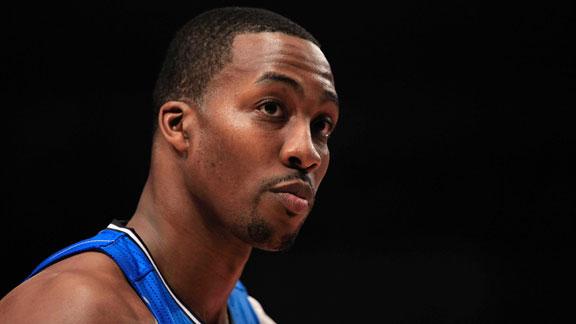 Updated Jul 11, 2012
Share
Tweet
It's that time of year again, or rather, that time of year that comes around once every four years when the same question is asked and we have to converse on the same debate. Could this Team USA beat the original Dream Team, the only Dream Team that rea
Sources:
dimemag.com
nytimes.com
nba.com
ESPN.com
CNNSI.com
Updated Jul 11, 2012

Share Tweet

There are some things that take getting used to. The Brooklyn Nets. Touchscreen phones. Governor Schwarzenegger. Your neighbor, Karen. And then there's Steve Nash, in a Lakers uniform: It's a shot that will make some retch, and some jump with giddy glee…

Source:

yahoo.com

2012 NBA free agency -- Brooklyn Nets to add Jerry Stackhouse for bench, sources say

Updated Jul 11, 2012

Share Tweet

The Brooklyn Nets reached a verbal commitment with veteran guard Jerry Stackhouse on a one-year deal worth $1.3M, according to sources close to the process.

Source:

ESPN.com

Deron Williams re-signs with Nets on iPad, leading several players making deals official

Updated Jul 11, 2012

Share Tweet

It was still Tuesday night in Las Vegas, where Deron Williams is participating in Team USA's pre-London training camp, but just before 1 a.m. Wednesday on the East Coast - nearly an hour after the 12:01 a.m. end of the "moratorium period" during which N

Source:

yahoo.com

Dwight Howard Latest

Jul 11

Sources: Rockets and Lakers join Nets in trade talks for Magic center Dwight Howard.