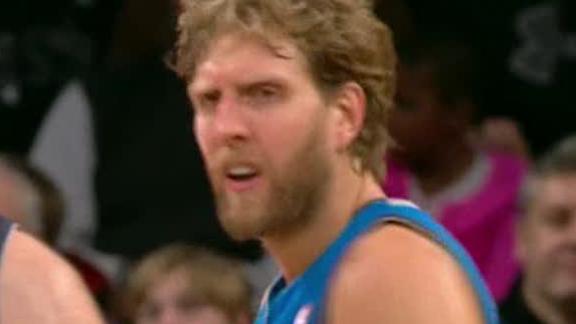 ESPN.com
nytimes.com
Updated Mar 1, 2013
Dirk Nowitzki and former Nets guard Vince Carter each scored 20 points, and the Dallas Mavericks avoided another late collapse by holding off Brooklyn 98-90 on Friday night.
Share
Tweet
Mavs Hang On To Top Nets, 98-90

Mar 1

Dirk Nowitzki leads Mavericks to win.

Recipe for Greatness

Mar 1

Restaurateur and "Fresh Off the Boat" author Eddie Huang on how to build a championship team, experiencing Linsanity as a Taiwanese New Yorker, and why the Barclays Center is the "Epcot" of Brooklyn.