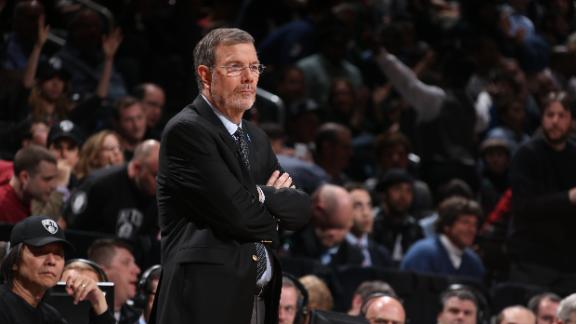 Gerald Wallace Embarrasses Joakim Noah Twice In The Same Game

dimemag.com

May 5, 2013

Joakim Noah was the best player all night, ringing up 24 points, 14 rebounds and six blocks in a must-win Game 7 on the road. But he also got yammed on twice… by the same player. Gerald Wallace took it down the lane twice - one in the first half, the

Upvote Share Tweet

Brooklyn, P.J. Carlesimo left reeling after heartbreaking Game 7 loss to Chicago

Upvote Share Tweet

These teams met in the Western Conference semifinals two years ago, with Oklahoma City winning in seven games, and the core of their rosters haven't changed much. The most significant difference is the absence of Russell Westbrook. The Thunder appeared …

Upvote Share Tweet

Nets Won't Bring Back P.J. Carlesimo

May 5

Stephen A. Smith discusses the Nets' decision to not offer a new contract to interim head coach P.J. Carlesimo.