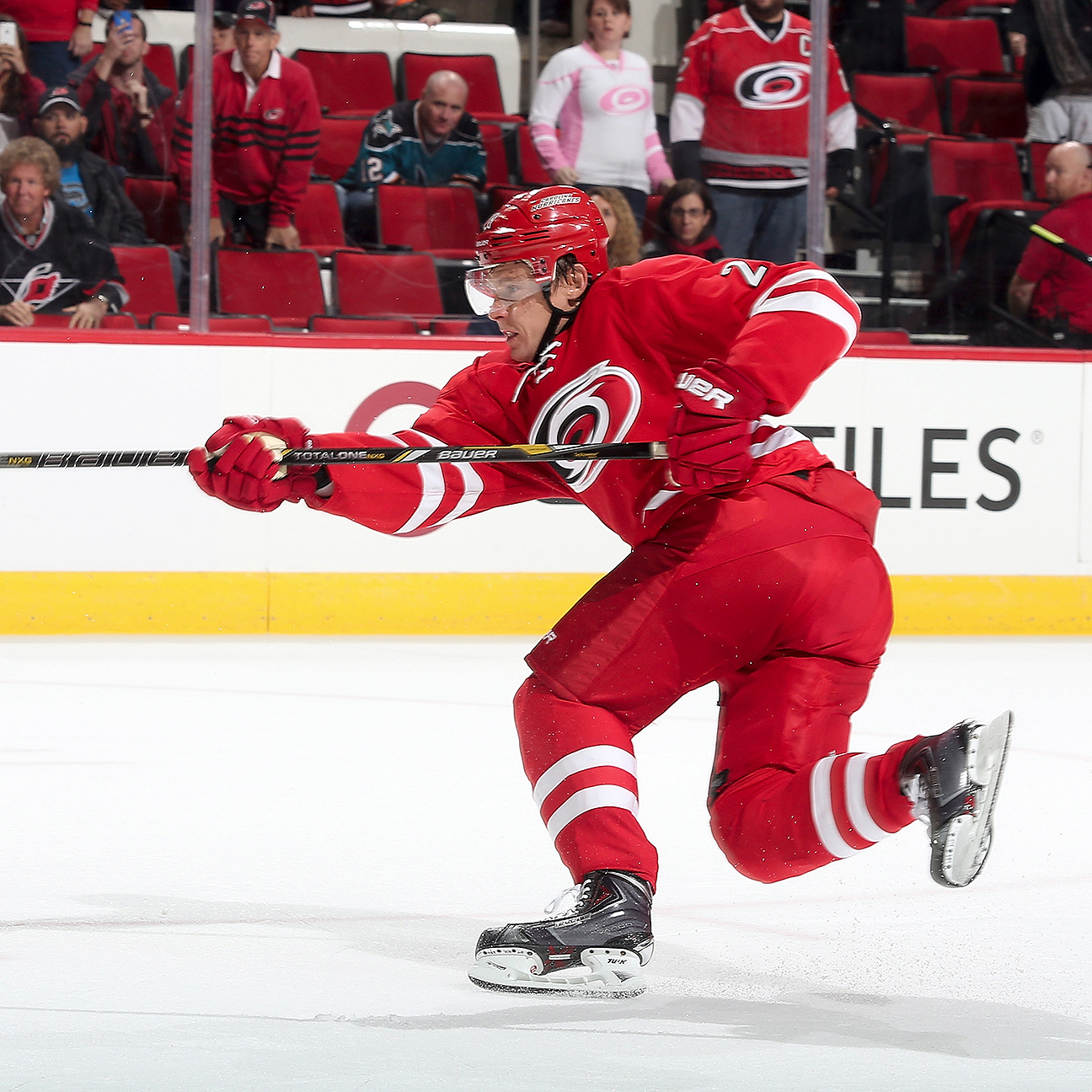 ESPN.com
thehockeynews.com
NHL.com
yahoo.com
Updated 55 minutes ago
Hurricanes try to erase mistake with Alexander Semin buyout
Share
Tweet
yahoo.com

21 hours ago

Sergei Fedorov and Peter Karmanos, Jr., are two members of the Hockey Hall of Fame's Class of 2015. Karmanos, the owner of the Carolina Hurricanes, said of Fedorov that it was "pretty obvious that he was going to be a Hall of Famer." Which helps explain…

Share Tweet

NHL.com

Jun 29 (yesterday)

RALEIGH, N.C. - The Carolina Hurricanes have agreed to terms for a two-year deal with forward Andrej Nestrasil. The deal will pay Nestrasil $875,000 this season and $950,000 in the 2016-17 season. In a statement, general manager Ron Franci...

Share Tweet

thehockeynews.com

Jun 28 (2 days ago)

The 2015 NHL draft saw its share of trade activity involving established NHL players. Among the notables to change teams were Dougie Hamilton (Boston to Calgary), Milan Lucic (Boston to Los Angeles), Ryan O'Reilly (Colorado to Buffalo) and Carl Hagelin …

Share Tweet

NHL.com

Jun 27 (3 days ago)

SUNRISE, Fla. - Moving Eddie Lack was inevitable for the Vancouver Canucks but that didn't make it any easier. Lack was dealt to the Carolina Hurricanes on Saturday before the second day of the NHL draft began. Vancouver received a 2015 third...

Share Tweet

The Carolina Hurricanes acquired defenseman James Wisniewski from the Anaheim Ducks in a trade for goaltender Anton Khudobin on Saturday. "I'm speechless," Wisniewski told the Raleigh News & Observer. "I'm so excited. I wish the season was star...

Share Tweet

Moving day for goalies, big day for Rangers on Day 2

thehockeynews.com

Jun 27 (3 days ago)

SUNRISE, Fla. – So much for a quiet Day 2 of the NHL draft. Before the second round was completed, five significant trades were completed, four of them involving goaltenders. And perhaps the most shocking aspect of all of it was two moves by the New Yor…

Share Tweet

thehockeynews.com

Jun 26 (4 days ago)

SUNRISE – The start of the draft went 1-2-3 as expected, but as the first round got deeper, things veered in surprising directions. Who were the winners and losers on the night? I didn't count Edmonton and Buffalo, since we always knew they'd have a goo…

Share Tweet

ESPN.com

Jun 26 (4 days ago)

Rapid Reaction: What's next for Carolina Hurricanes pick Noah Hanifin?

Share Tweet

Canada's world junior camp roster shows a wide-open competition

thehockeynews.com

Jun 24 (6 days ago)

Heading into the 2015 world juniors in Toronto, there were many Canadian players we could basically check off as guarantees long before the roster was decided. Connor McDavid, Max Domi, Anthony Duclair, Sam Reinhart, Zach Fucale, Darnell Nurse, Josh Mor…

Share Tweet

2015 Draft Preview – Carolina Hurricanes have a long-term forecast

thehockeynews.com

Jun 22

The Hurricanes love three types of players in the draft: Swedes, NCAA kids and Plymouth Whalers. The latter makes the most sense, since Carolina owner Peter Karmanos also owned the Whalers, but the Canes also employ ex-Plymouth coach-GM Mike Vellucci in…

Share Tweet

Rumor Roundup: Will Cam Talbot be the answer in Edmonton, Buffalo or San Jose?

thehockeynews.com

Jun 20

Earlier this week, Larry Brooks of the New York Post reported that sources claim there's considerable interest from several clubs in Rangers backup Cam Talbot. It's expected Talbot, who turns 28 in July, could be traded by the upcoming NHL draft in Flor…

Share Tweet

thehockeynews.com

Jun 18

Team USA was almost shockingly young at the world juniors in 2015, so perhaps it wasn't surprising that the Americans lost to Russia in the quarterfinal, mainly due to a rash of unnecessary penalties. But the wound of that loss could become vital scar t…

Share Tweet

Hurricanes could move on from Semin: report

NHL.com

Jun 17

Alexander Semin's time with the Carolina Hurricanes could be nearing an end after general manager Ron Francis didn't commit to the forward remaining with them next season. Semin had career-lows in goals (six) and points (19) this season and is ...

Share Tweet

NHL.com

Jun 15

RALEIGH, NC – Ron Francis, Executive Vice President and General Manager of the National Hockey League's Carolina Hurricanes, today announced that the team has signed center Derek Ryan to a one-year, two-way contract. The deal will pay Ryan $600,00...

Share Tweet

Rumor Roundup: Is Phil Kessel a fit with Flames, Blues or Panthers?

thehockeynews.com

Jun 13

In the aftermath of Sportsnet's Elliotte Friedman's claim last Saturday the Toronto Maple Leafs were getting trade inquiries for Phil Kessel, there's growing speculation over where the 27-year-old scorer could be dealt. If a Kessel trade happens, Friedm…

Share Tweet

thehockeynews.com

Jun 12

Buffalo Sabres GM Tim Murray made headlines Thursday afternoon when he said the team has considered buying out the contract of 25-year-old winger Cody Hodgson. Hodgson signed a six-year contract in September 2011 valued at an average annual salary of $4…

Share Tweet

Canadiens Blank Hurricanes

Mar 19

Carey Price had 31 saves in the Canadiens' 4-0 win over the Hurricanes.

Malone Wins It For Hurricanes

Mar 15

Brad Malone's seventh goal of the season broke a tie in the second period to give Carolina a 3-2 win over Columbus.

'SportsCenter's' Inside The NHL: Top 3 Goals

Mar 10

Jim Basquil counts down the top goals of the week from across the NHL.

Finesse Diving Hockey Goal

Mar 9

Hurricanes Alexander Semin gets tripped at the net but is able focus and still put the puck in the back of the goal.