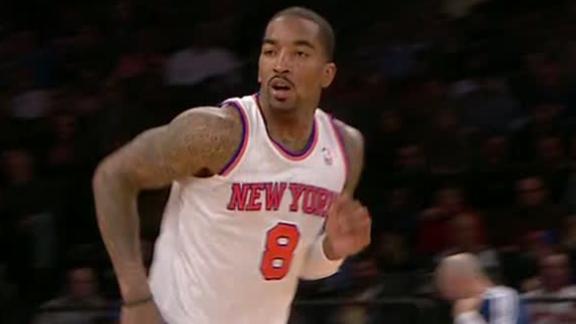 ESPN.com
Updated Mar 29, 2013
J.R. Smith scored 37 points, his third consecutive 30-point outing, and the New York Knicks beat the Charlotte Bobcats 111-102 on Friday night for their season-high seventh straight victory.
Share
Tweet
David Stern claims he calls up Michael Jordan to 'bust his chops' about the terrible Charlotte Bobcats

yahoo.com

Mar 29, 2013

Of course NBA commissioner David Stern has his tongue placed firmly in cheek when, in an interview with 92Y in New York that was thankfully transcribed by Gothamist, he mentioned calling up Charlotte Bobcat owner Michael Jordan to mock MJ's last-place B

Share Tweet
Knicks Top Bobcats For Seventh Straight Win

Mar 29

J.R. Smith scores 37 points in Knicks' win.
Sports Columnists
Jack McCallum: Syracuse's NCAA tournament success re-energizes coach Jim B…

Mar 29

WASHINGTON, D.C. -- A couple hours after the 61-50 victory over Indiana, Syracuse coach Jim Boeheim and his oldest son, Jimmy, pondered the family's postponed trip to Disney World.