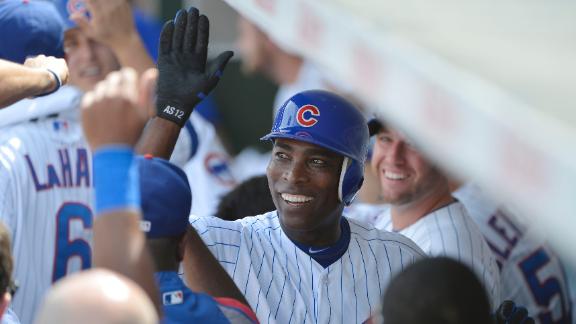 Cubs' bats stay hot as Volstad bests Bumgarner

Alfonso Soriano and Anthony Rizzo went deep while Chris Volstad submitted his second straight strong outing to lead the Cubs to a 6-4 win over the Giants on Friday at Wrigley Field.

Upvote Share Tweet

Cubs recall Beliveau; more moves coming Saturday

The Cubs recalled reliever Jeff Beliveau from Triple-A Iowa on Friday to take pitcher Brooks Raley's spot on the roster.

Upvote Share Tweet

Sports Columnists

Don Banks: Jets' Ryan didn't want to draft rookie WR Hill; more camp Snaps

Aug 31

Musings, observations and the occasional insight as the NFL preseason mercifully comes to a close ...