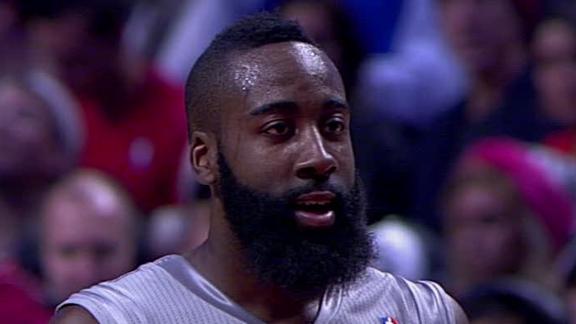 ESPN.com
Updated Dec 25, 2012
James Harden scored 26 points, and Jeremy Lin added 20 points and 11 assists to lead the Houston Rockets to a 120-97 win over the Chicago Bulls on Tuesday night.
Share
Tweet
deadspin.com

Dec 25, 2012

There aren't many specific details yet known, but the AP is reporting that former major leaguer Andruw Jones started his Christmas Day in jail after he was arrested on a battery charge early this morning in the Atlanta suburb of Duluth. Seems police wer…

Share Tweet

ESPN.com CNNSI.com profootballtalk.com

Dec 25, 2012

The Cincinnati Bengals have acquired wide receiver Dane Sanzenbacher on waivers from the Chicago Bears and placed first-round draft pick Dre Kirkpatrick on injured reserve.

Share Tweet

profootballtalk.com

Dec 25, 2012

There's uncertainty in the air about the future of the current coaching staff as the Bears head into Week 17 and it's a familiar feeling for quarterback Jay Cutler. While Lovie Smith has been the head coach for the last four years, Cutler's played f

Share Tweet

Mike Shanahan: Redskins are used to "do or die" scenarios

profootballtalk.com

Dec 25, 2012

Redskins coach Mike Shanahan doesn't care that the team's game against the Cowboys was flexed to Sunday night. While the results of the Bears and Vikings games will be known, potentially offering the Redskins a path into the playoffs other than beatin

Share Tweet

Mark Cuban Answered Questions On Reddit About Being Rich, Trying To Buy The Chicago Cubs, And More

deadspin.com

Dec 25, 2012

Dallas Mavericks owner Mark Cuban visited Reddit on Christmas Eve to answer questions about pretty much anything. Why, you ask? He can do whatever he wants. Don't question Cubes. More »

Share Tweet

The NBA's Holiday Gift: 5 Games, 10 Contenders

dimemag.com

Dec 25, 2012

For as much work as Santa Claus put in last night, the sports world was undeniably quiet on Christmas Eve. Yeah, we were all busy watching Elf for the fifth time this week, and you were probably finishing off your seventh cheesecake of the holidays. But…

Share Tweet

Rockets Steamroll Bulls

Dec 25

James Harden scored 26 points to lead the Rockets past the Bulls 120-97.