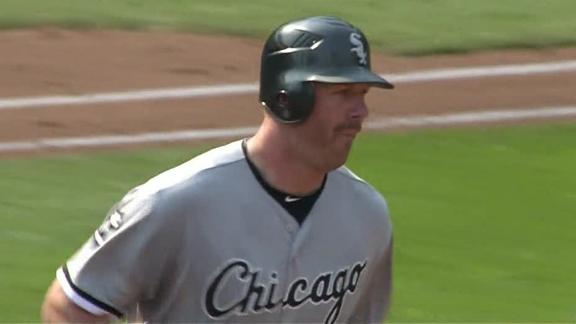 Updated Sep 16, 2012
Share
Tweet
Jake Peavy baffled Minnesota again, Dayan Viciedo and Adam Dunn homered, and the White Sox beat the Twins 9-2 on Sunday.
Updated Sep 16, 2012

Share Tweet

Joe Mauer and Ryan Doumit, who both were dealing with injuries this week, returned to the lineup on Sunday against the White Sox.

Source:

MLB.com

Even-keeled Ventura thriving in first season

Updated Sep 16, 2012

Share Tweet

Always one to deflect praise, first-year manager Robin Ventura has led the White Sox to first place in the American League Central this season.

Source:

MLB.com

Updated Sep 16, 2012

Share Tweet

The Juice is back for its fifth season of fun! Stop by each weekday (and now on the weekends) for an ample serving of news from the action, plus great photos, stats and video highlights. Root for chaos: If that's what you're doing heading into the new p…

Source:

yahoo.com

White Sox Sweep Twins

Sep 16

The White Sox scored six runs in the sixth inning as they defeated the Twins 9-2.

Sports Columnists

Don Banks: Seahawks punish Cowboys physically in Wilson's first win

Sep 16

SEATTLE -- At its most fundamental and basic, football is about imposing your will on an opponent. You can do that at times schematically or mentally in the course of a game, but it's always the most fun, players say, when you do it physically. At least…

Hollinger: 2012-13 Bulls Player Profiles

Sep 16

Check out John Hollinger's player scouting reports and 2012-13 projections for the Bulls.