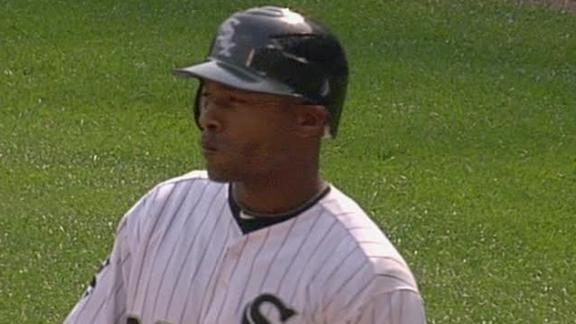 Aggressive, but clean. Fundamental and timely. This is the kind of slide any baseball fan should love: Any fan, that is, except for one that roots for the Detroit Tigers, who again got hurt by unreliable defense. A takeout slide by Alex Rios helped to c…
Share
Tweet
ESPN.com

Sep 17, 2012

Detroit Tigers catcher Alex Avila is out of the starting lineup Monday against the White Sox after he collided with teammate Prince Fielder while chasing a foul ball a day earlier.

Share Tweet
Sox On Top

Sep 17

White Sox three games up in the AL Central after 5-4 win over Tigers Monday.

Panic In Detroit?

Sep 17

Curt Schilling and Baseball Tonight think the White Sox have locked up the AL Central.
Sports Columnists
Peter King: Shoddy, inconsistent officiating making the game hard to enjoy

Sep 17

Last week I thought the replacement officials were adequate. Watching football Sunday, I felt like a passenger in a car going 20 miles an hour too fast on a mountain road with hairpin turns; we weren't going to die, but it was going to be a dicey ride.