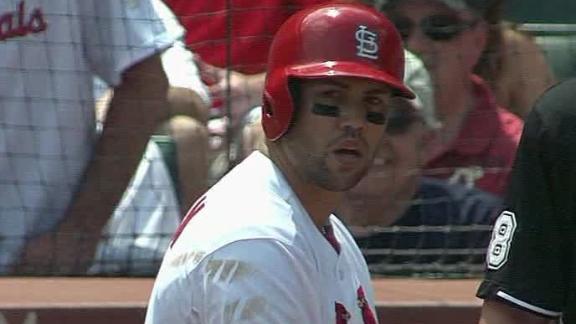 Cards' offense finds rhythm it's been seeking

MLB.com

May 1, 2013

With three runs off Reds starter Homer Bailey in a five-batter span, the Cardinals positioned themselves for a 4-2 win and matched their run production from the last three games combined. Lance Lynn won his NL-leading fifth victory.

Share Tweet

If Cueto passes checkup, ace to start rehab stint

MLB.com

May 1, 2013

Reds ace Johnny Cueto, currently on the 15-day disabled list for a strained right lat muscle, was scheduled to head back to Cincinnati for a medical checkup. Assuming all goes well as expected, he will head out on a Minor League rehab assignment.

Share Tweet

The GM's Office: Rookie Watch

May 1

Jim Bowden takes a look at this year's rookie class, dominated by pitchers.