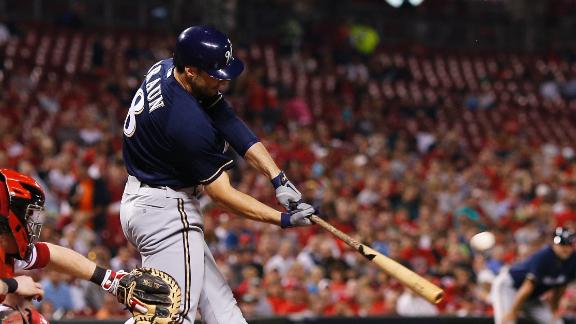 Updated Sep 26, 2012
Share
Tweet
Ryan Braun hit his NL-leading 41st home run on Wednesday night, and the Milwaukee Brewers kept their wild-card chances flickering with an 8-1 victory over the Cincinnati Reds.
Source:
ESPN.com
Jocketty, Reds formulating postseason rosters

Updated Sep 26, 2012

Share Tweet

With a little more than a week remaining before they begin the National League Division Series vs. a yet-to-be known opponent, the Reds are making evaluations and holding discussions regarding the postseason roster.

Source:

MLB.com

Updated Sep 26, 2012

Share Tweet

While he is not yet in the dugout during Reds games, or meeting with the media, manager Dusty Baker is staying busy working behind the scenes.