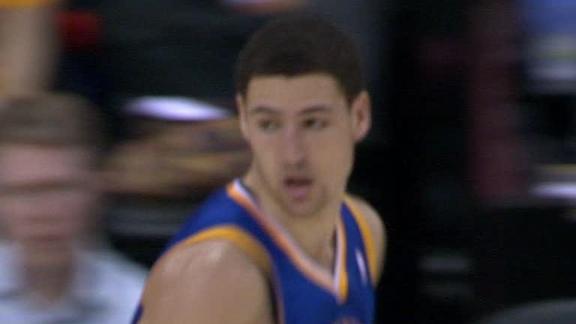 theclevelandfan.com
ESPN.com
Updated Jan 29, 2013
For Cavaliers fans concerned that the recent run of quality basketball might damage the team's Draft Lottery position, Tuesday night's 108-95 loss to the Warriors at the Q should serve as a bit of reassurance. Golden State was playing for the second n
Share
Tweet
Greg Oden's next comeback could be with the Cavaliers.

Share Tweet

The Golden State Warriors are without three starters for their game against the Cleveland Cavaliers.

Share Tweet

Cavaliers guard Kyrie Irving is playing against Golden State despite missing the morning shootaround because he was sick.

Share Tweet

Shorthanded Warriors Top Cavs

Jan 29

Klay Thompson leads Warriors with 32 points.

Sports Columnists

Ian Thomsen: Chris Bosh among 18 active players likely to make Hall

Jan 29

I saw that Chris Bosh believes he's a no-doubt Hall of Famer. Wow. Can we give him a reality check and actually outline the sure-thing HOFers in the league right now? -- Lou, New York City

Coast to Coast - Time for the Boston Celtics to blow it up?

Jan 29

Our experts discuss what Boston should do now that Rajon Rondo is on the shelf for the rest of the season.