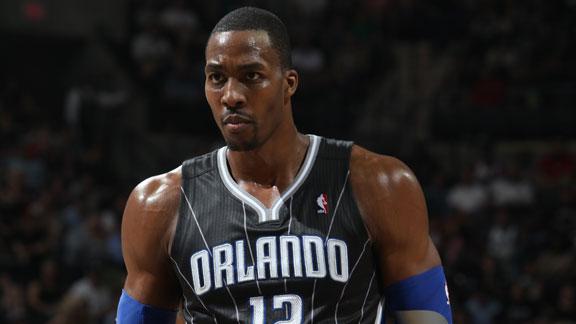 ESPN.com
Updated Jul 18, 2012
The Cleveland Cavaliers may have inched ahead of the Houston Rockets as a trade partner in a deal that would send Orlando Magic center Dwight Howard to the Los Angeles Lakers, sources said Wednesday.
Share
Tweet
Cavaliers star guard Kyrie Irving had surgery on the hand he broke during summer league practice.

Share Tweet
Sources: Jamison To Sign With Lakers

Jul 18

Antawn Jamision will sign one-year deal with Lakers for veteran's minimum.