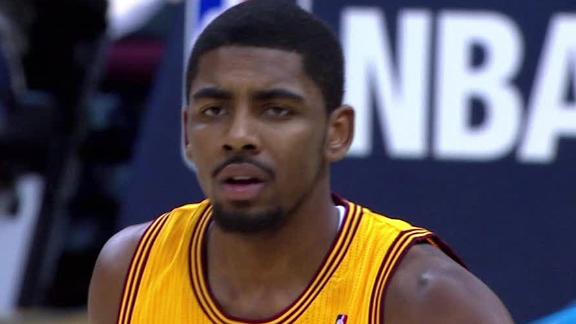 Updated Mar 7
Share
Tweet
The Cavaliers are always careful with young franchise player Kyrie Irving but the latest concern over a lingering knee injury may be more false alarm than fact.
An Informative Breakdown of the Cleveland Cavaliers

Updated Mar 7

Share Tweet

When Danny Ferry resigned back in 2010, Chris Grant was simply the next guy in line for promotion.  At least to Cavs fans he was; frankly, either way, we were too depressed to give-a-crap.  At that point nothing mattered, we were all self acclaimed NBA

Source:

theclevelandfan.com

Updated Mar 7

Share Tweet

Carmelo Anthony still has not played since sustaining a knee injury on Monday in a game against the Cleveland Cavaliers.

Source:

nytimes.com

Some Of The Greatest Games in NBA History, Re-Scored Under North Korean Rules

Updated Mar 7

Share Tweet

As we (re)learned last week, North Korea has its own way of scoring basketball games. Normally when North Korea does something differently from the rest of the world, it's horrible and ends up with thousands starving. But this one is kind of funny! More…

Source:

deadspin.com

Shutting Down Kyrie Irving An Option

Mar 7

ESPN.com NBA writer Brian Windhorst on Byron Scott and the Cavs considering sitting Kyrie Irving, who recently missed three games with a hyperextended right knee.