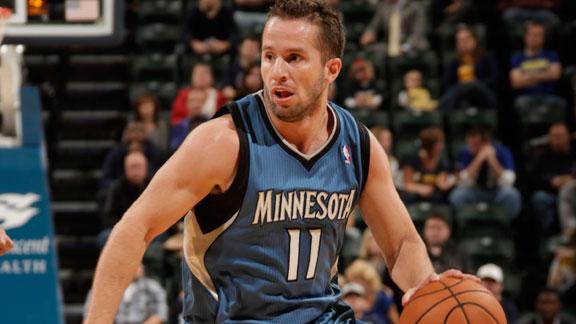 The NBA issued flopping warnings to Minnesota's JJ Barea and Cleveland's Donald Sloan on Monday, the first two under a new policy designed to end the act.
Share
Tweet
The NBA has added two female referees to its leaguewide crew

yahoo.com

Nov 5, 2012

(Update: The NBA announced that the referees mentioned in this piece are not full time referees, just on assignments for now. This still doesn't take away from the tone of the column, though, and our take on the NBA's approach to announcing the addition…

Share Tweet
First Flopping Warnings Given In NBA

Nov 5

J.J. Barea and Donald Sloan are the first players identified as floppers under the NBA's new anti-flopping rule.

Cavs Stun Clips

Nov 5

Cavaliers pick up first road victory of the season.