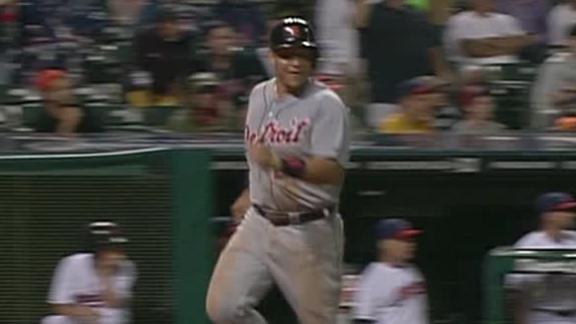 Tigers extend Central lead, beat Indians in 10
ESPN.com
Updated Jul 8, 2013
Max Scherzer remained unbeaten and Victor Martinez hit a two-run double in the 10th inning as the Detroit Tigers extended their lead in the AL Central with a 4-2 win over the second-place Cleveland Indians on Monday night.
Share
Tweet
Tigers Double Up Indians In 10

Jul 8

Victor Martinez's double in the top of the 10th inning lifted the Tigers past the Indians 4-2.
Sports Columnists
Marreese Speights agrees to deal with Golden State Warriors, sources say

Jul 8

The Golden State Warriors have agreed to terms on a new deal with Marreese Speights, according to sources with knowledge of the deal.