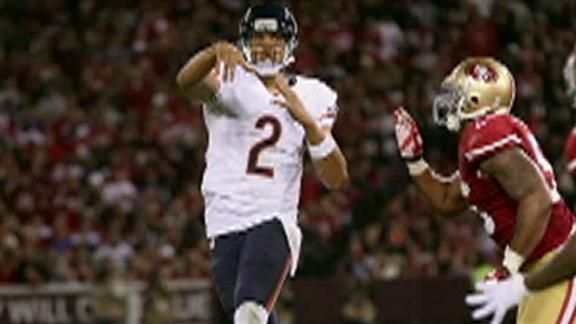 ESPN.com
cleveland.com
profootballtalk.com
yahoo.com
clevelandbrowns.com
Updated Mar 26, 2013
The Cleveland Browns have signed free agent quarterback Jason Campbell to a two-year contract, bringing the veteran in to provide competition for Brandon Weeden.
Share
Tweet
Football returns next week, sort of

profootballtalk.com

Mar 26, 2013

The extended offseason break for NFL players ends next week, as offseason programs launch for four teams on April 1: the Browns, Chiefs, Eagles, and Chargers. The next day, the Cardinals, Bills, Bears, and Jaguars get rolling. Each team may have nine we…

Share Tweet

Credit Where Credit Is Due

theclevelandfan.com

Mar 26, 2013

For the first time in at least five years, we're on the doorstep of baseball season with a reason to be interested, beyond the essential fact that it's the start of the season. For the first time in five years, the Indians might — maybe, possibly "

Share Tweet

Athletes, guns and the AFC North

ESPN.com

Mar 26, 2013

ESPN's "Outside The Lines" put together an intriguing segment on athletes and guns, featuring two AFC North players. Ravens cornerback Chris Johnson and Browns safety T.J. Ward both lost loved ones to gun violence and both have tattoos to reme…

Share Tweet

Kyrie Irving and Rudy Gay, currently injured, are mulling a return to the court. Should they be?

yahoo.com

Mar 26, 2013

Rudy Gay and Kyrie Irving are the respective stars for the Toronto Raptors and Cleveland Cavaliers. Gay has all the hallmarks of a star — a big contract, lots of shots per game, and the perfect frame for a do-it-all NBA small forward. Irving shares none

Share Tweet

ESPN.com

Mar 26, 2013

This week, the AFC North blog will be taking a look at what each team has done now that the first wave of NFL free agency is over. CLEVELAND BROWNS Signed (eight players): OLB Paul Kruger (Ravens), DT Desmond Bryant (Raiders), OLB Quentin Groves (Cardin…

Share Tweet

Cleveland Browns and NFL A.M. Links: Browns focusing on offense in 2013 draft? Alex Boone's picks

cleveland.com

Mar 26, 2013

With the exception of two back-up tight ends, the Cleveland Browns focused on defensive players during free agency. Does that mean it's all about the offense during NFL Draft 2013?

Share Tweet

Harrison Not In Steelers' Plans

Mar 26

John Clayton reacts to the report that the Pittsburgh Steelers will not re-sign LB James Harrison.