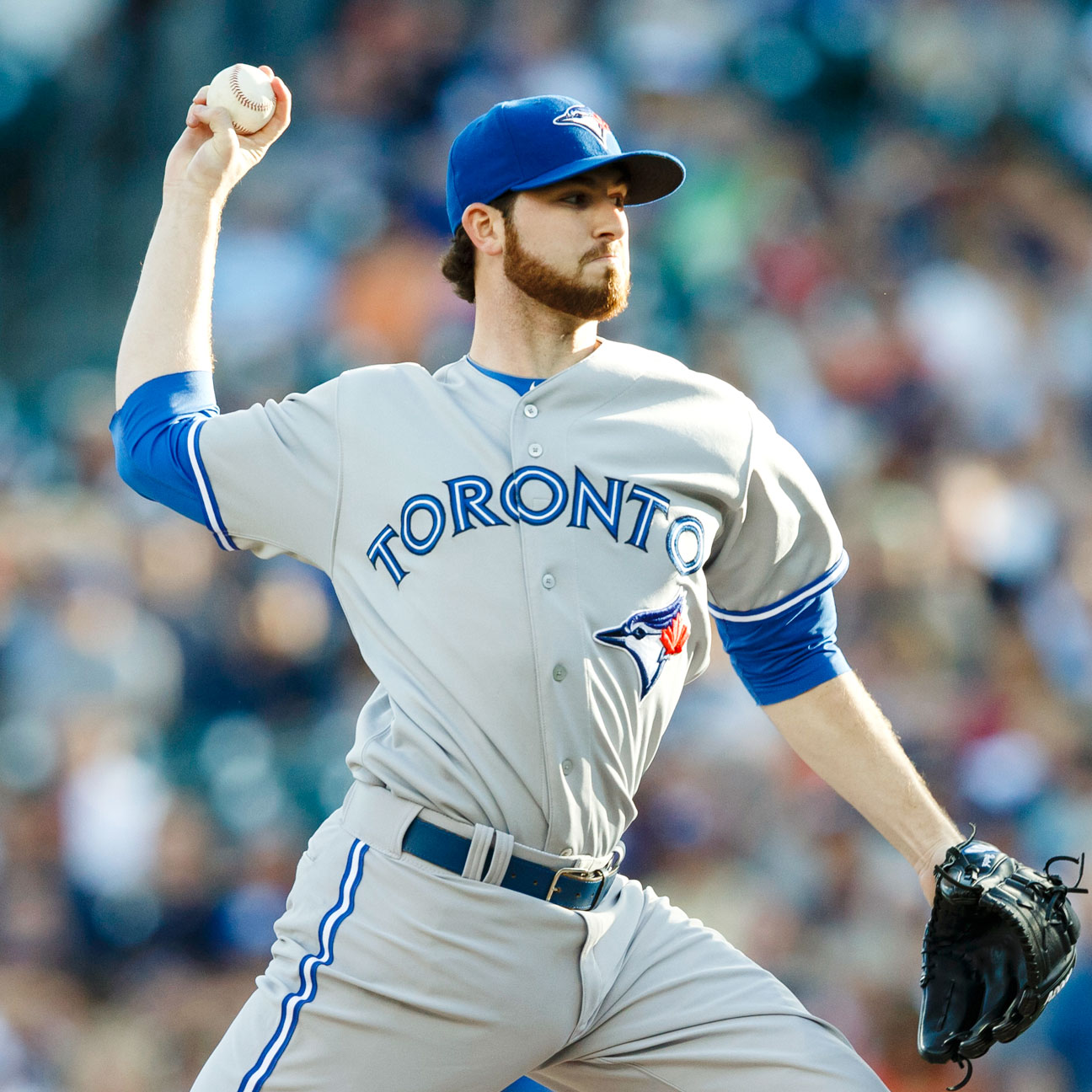 Lincecum Pitches Into 6th in Giants Win Over Rockies

nytimes.com

11 hours ago

Tim Lincecum pitched into the sixth inning, Justin Maxwell had three hits and drove in three runs, and the San Francisco Giants rallied to beat the Colorado Rockies 4-3 Tuesday in an exhibition game.

Share Tweet

Butler to rest fatigued shoulder for two days

MLB.com

16 hours ago

Rockies right-handed pitcher Eddie Butler said doctors confirmed that his right shoulder was fatigued when he left Monday's game after one inning and there was no serious injury. However, Butler has been ordered to rest for two days. It's unclear when h…

Share Tweet

Brothers labors through third straight rough outing

Rex Brothers struggled for the third consecutive outing Monday in the Rockies' 11-2 loss to the A's at Hohokam Stadium. The left-handed reliever didn't allow a run in the eighth inning, but he continued his late Spring Training swoon.

Share Tweet

Pomeranz sails through start vs. former teammates

Drew Pomeranz, already viewed as the frontrunner for the fifth spot in the A's rotation, showed why Monday, mowing down his former Rockies team with ease in an 11-2 victory.

Share Tweet

Weiss hopes struggling outfielders can bounce back

The spring slumps of Drew Stubbs and Brandon Barnes have been noticed by the coaching staff, and Rockies manager WaltWeiss is hoping the outfielders will turn it around in the final week of Spring Training as they prepare for Opening Day.

Share Tweet

Lawrie Hits 2 Homers as A's Rout Rockies 11-2

nytimes.com

Mar 30 (yesterday)

Brett Lawrie had a pair of home runs and four RBIs, Drew Pomeranz pitched six scoreless innings and the Oakland Athletics routed the Colorado Rockies 11-2 Monday.

Share Tweet

nytimes.com ESPN.com

Mar 30 (2 days ago)

A look at what's happening around spring training in Florida and Arizona today:

Share Tweet

Rockies Beat Diamondbacks 11-10 in Mexico

nytimes.com

Mar 29 (2 days ago)

Matt McBride homered twice and drove in four runs, helping the Colorado Rockies beat the Arizona Diamondbacks 11-10 in a split-squad game on Sunday.

Share Tweet

nytimes.com

Mar 29 (2 days ago)

Daniel Hudson looked strong in a short outing, showing both sides of the argument on whether he should start or relieve for the Arizona Diamondbacks in their 2-1 loss to the Colorado Rockies in a split-squad game Sunday.

Share Tweet

Arrieta Goes 4 Shutout Innings, Homers as Cubs Rout Rockies

nytimes.com

Mar 28 (3 days ago)

Jake Arrieta pitched four shutout innings and also homered, doubled and drove in four runs as the split-squad Chicago Cubs routed the Colorado Rockies 18-4 Saturday.

Share Tweet

Batting pitcher eighth not a new move

MLB.com

Mar 28 (4 days ago)

Twice in the past week, Rockies manager Walt Weiss hit the pitcher eighth and a position player ninth. It is something he is thinking about using, at least on occasion, during the regular season, too.

Share Tweet

ESPN.com nytimes.com

Mar 28 (4 days ago)

Colorado Rockies right fielder Carlos Gonzalez left a spring training game with pain in his surgically repaired left knee.

Share Tweet

nytimes.com MLB.com

Mar 27 (5 days ago)

Nick Martinez threw six scoreless innings, Leonys Martin homered and the Texas Rangers beat the Colorado Rockies 6-3 on Thursday night.

Share Tweet

Move to 'pen has been the difference for Friedrich

MLB.com

Mar 26 (5 days ago)

Christian Friedrich is rounding into the form the Rockies unlocked last season, when they moved him to the bullpen.

Share Tweet

'Amazing' Betancourt battling for Rockies roster spot

MLB.com

Mar 25 (6 days ago)

Six days after being hit in the jaw by a line drive, ageless reliever Rafael Betancourt took another major step along the comeback trail by pitching a scoreless eighth inning for the Rockies on Wednesday in their 5-2 win over the Giants at Salt River Fi…

Share Tweet

Tulowitzki Homers, Butler Strong in Rockies' Win Over Giants

nytimes.com

Mar 25 (6 days ago)

Troy Tulowitzki hit his third home run of the spring, Eddie Butler threw five effective innings in an audition for a rotation spot, and the Colorado Rockies beat the San Francisco Giants 5-2 on Wednesday.

Share Tweet

Ring ceremony at Rox camp honors members of AFL's Rafters

MLB.com

Mar 25 (6 days ago)

Every spring Steve Cobb, the director of the Arizona Fall League, travels to Florida and Arizona training camps to present championship rings to the winning team's players and coaches. The most recent celebration honored the members of the Rockies who p…

Share Tweet

Roenicke: Time to see better results

MLB.com

Mar 25

Up to this point of Spring Training, Ron Roenicke has been more concerned about the process than results. With fewer than two weeks before the team's April 6 opener against the Rockies, the Brewers' manager said results are beginning to matter.

Share Tweet

Pagan says back feels good enough to play in games

Angel Pagan, who has been bothered by back spasms, felt comfortable earlier Tuesday in a five-inning stint against a Triple-A contingent of Chicago Cubs and approached Bochy and insisted upon playing against the Rockies.

Share Tweet

Bergman Throws 4 Innings as Rockies Beat White Sox 7-6

nytimes.com

Mar 24

Christian Bergman pitched four shutout innings to help the Colorado Rockies beat the Chicago White Sox 7-6 in spring training on Tuesday.

Share Tweet

White Sox first baseman Jose Abreu hit his first spring home run on Tuesday in a 7-6 loss to the Rockies at Camelback Ranch. Tyler Flowers added a two-run shot, also his first.

Share Tweet

MLBPipeline.com's Jim Callis details Colorado's spring standouts and breakout candidates, and he catches up with lefty Kyle Freeland.

Share Tweet

Tulo Looking For Fresh Start

Feb 26

Troy Tulowitzki discusses his transition as a veteran with the Colorado Rockies and what the team must do to improve on its 2014 record.

MLB All-Stars No-Hit By Japan

Nov 15

Japan's Takahiro Norimoto combined with three relievers on a no-hitter as Japan beat the MLB All-Stars 4-0 to take a 3-0 lead in their five-game series.

Mets Sign Michael Cuddyer

Nov 10

ESPNNewYork.com's Adam Rubin breaks down the Mets' signing of outfielder Michael Cuddyer to a two-year deal.

Rockies Make Front-Office Changes

Oct 8

ESPN MLB Insider Jim Bowden discusses Dan O'Dowd's decision to resign after 15 years with the Rockies.