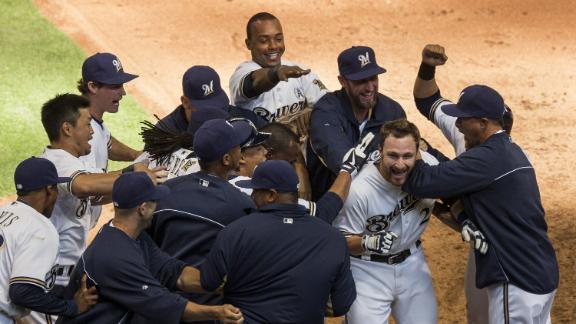 Rockies' prospect Arenado has impact bat

MLB.com

Apr 1, 2013

Nolan Arenado is the type of hitter that fans stay in their seats to watch at the plate. He has that certain "something" that makes him special. That "something" is a loud and consistent gap-hitting bat.

Share Tweet

Brewers Walk Off In 10th

Apr 1

Jonathan Lucroy hit a sacrifice fly in the 10th inning to lift the Brewers to a 5-4 win over the Rockies.