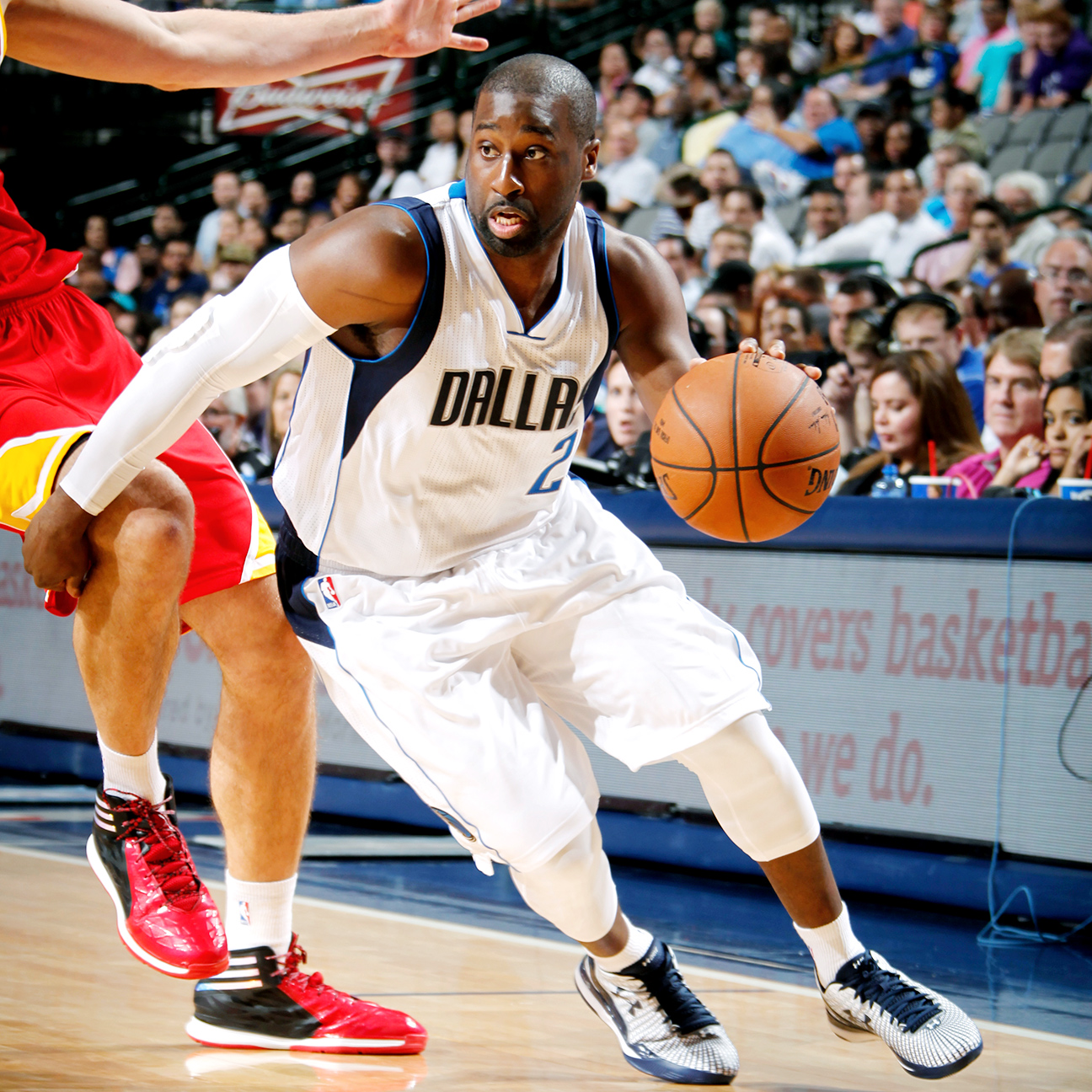 yahoo.com

May 4

How They Got Here • Houston: What looked like a tough battle between in-state rivals ended up as a Rockets rout. The Dallas Mavericks gave the West's No. 2 seed little of a fight in the first round, winning a sole game well after Houston's advancement t…

Share Tweet

Parsons has knee surgery; no timetable for return

nba.com

May 1

Mavericks forward Chandler Parsons has undergone knee surgery, and there is no timetable for his return.

Share Tweet

yahoo.com

Apr 29

This might be too easy, but it's also too accurate. This, from the Dallas Morning News' Eddie Sefko, is the Dallas Mavericks' season: According to multiple sources, Rondo did not receive a playoff share as the Mavericks divided up $208,940, their portio…

Share Tweet

Dirk, Mavs head into another uncertain offseason

nba.com

Apr 29

Dirk Nowitzki took less money to make sure Chandler Parsons could join him in Dallas. Now the superstar is willing to take a seat on the bench if it will help end a four-year run without a playoff series victory since the franchise's first championship.

Share Tweet

nba.com deadspin.com yahoo.com

Apr 29

The Houston Rockets have fired their social media manager after he posted a tweet with an emoji of a gun pointed at a horse's head as they were beating the Dallas Mavericks.

Share Tweet

yahoo.com deadspin.com

Apr 29

The Houston Rockets advancing to Round 2 started to feel like a foregone conclusion somewhere between the fifth and 53rd Josh Smith-to-Dwight Howard alley-oop in the second half of Game 2, and became all but inevitable after James Harden put the finishi…

Share Tweet

Nowitzki working with Mavs in trouble vs. Rockets

nba.com

Apr 27

As usual, Dirk Nowitzki stayed on the practice court long after the rest of the Dallas players, shooting jumper after jumper on a day between first-round playoff games against Houston.

Share Tweet

yahoo.com deadspin.com

Apr 27

Four technical fouls. One flagrant foul. A ridiculous (if not earned) forty free throw attempts for the Houston Rockets. An employer in Mark Cuban that, for a decade and a half, has encouraged such public outrage. The setting was in place for Dallas Mav…

Share Tweet

nba.com

Apr 25

Mavericks coach Rick Carlisle was fined $25,000 on Saturday for criticizing officials after a loss to Houston that left Dallas trailing 3-0 in a first-round playoff series.

Share Tweet

yahoo.com

Apr 24

The Dallas Mavericks emptied both barrels on Friday night, throwing every ounce of offensive firepower they had at the Houston Rockets in an attempt to overwhelm Kevin McHale's favored crew and fight their way back into their opening-round series. Unfor…

Share Tweet

yahoo.com

Apr 24

We've got a trio of Game 3s on tap for Friday night, with two series teetering on the brink of the point of no return and one that could absolutely still go either way. Here's a look ahead at what to keep an eye on during this evening's three-game playo…

Share Tweet

After months of disappointment, this was the moment the Dallas Mavericks had waited for ever since trading for Rajon Rondo on Dec. 19 — finally unveiling Playoff Rondo at American Airlines Center — and now it appears that version of the four-time former…

Share Tweet

Rockets' Terry fined $5K for flopping during Game 2

nba.com

Apr 22

Houston Rockets guard Jason Terry has been fined $5,000 by the NBA for violating the league's anti-flopping rules during Game 2 of Houston's first-round playoff series against the Dallas Mavericks.

Share Tweet

yahoo.com

Apr 22

At first glance, a 12-point road loss to the Western Conference's No. 2 seed should not suggest that a team is in crisis. But the Dallas Mavericks' 111-99 loss to the Houston Rockets in Game 2 of their first-round series was no ordinary game. [Follow Du…

Share Tweet

Grizzlies Take Care Of Mavs

Mar 20

The Grizzlies got double-digit points from seven players in a 112-101 win over the Mavericks.

Rondo's No-Look, Over-The-Head Pass

Mar 18

Mavs guard Rajon Rondo threw a full-court, no-look, over-the-head assist to teammate Monta Ellis for the layup against the Orlando Magic.

Magic's Surge Not Enough Against Mavs

Mar 18

The Magic erased a 22-point deficit but fell to the Mavericks 107-102.

Mavs Stay Focused

Mar 18

Rajon Rondo said the Mavs are focused headed down the stretch.