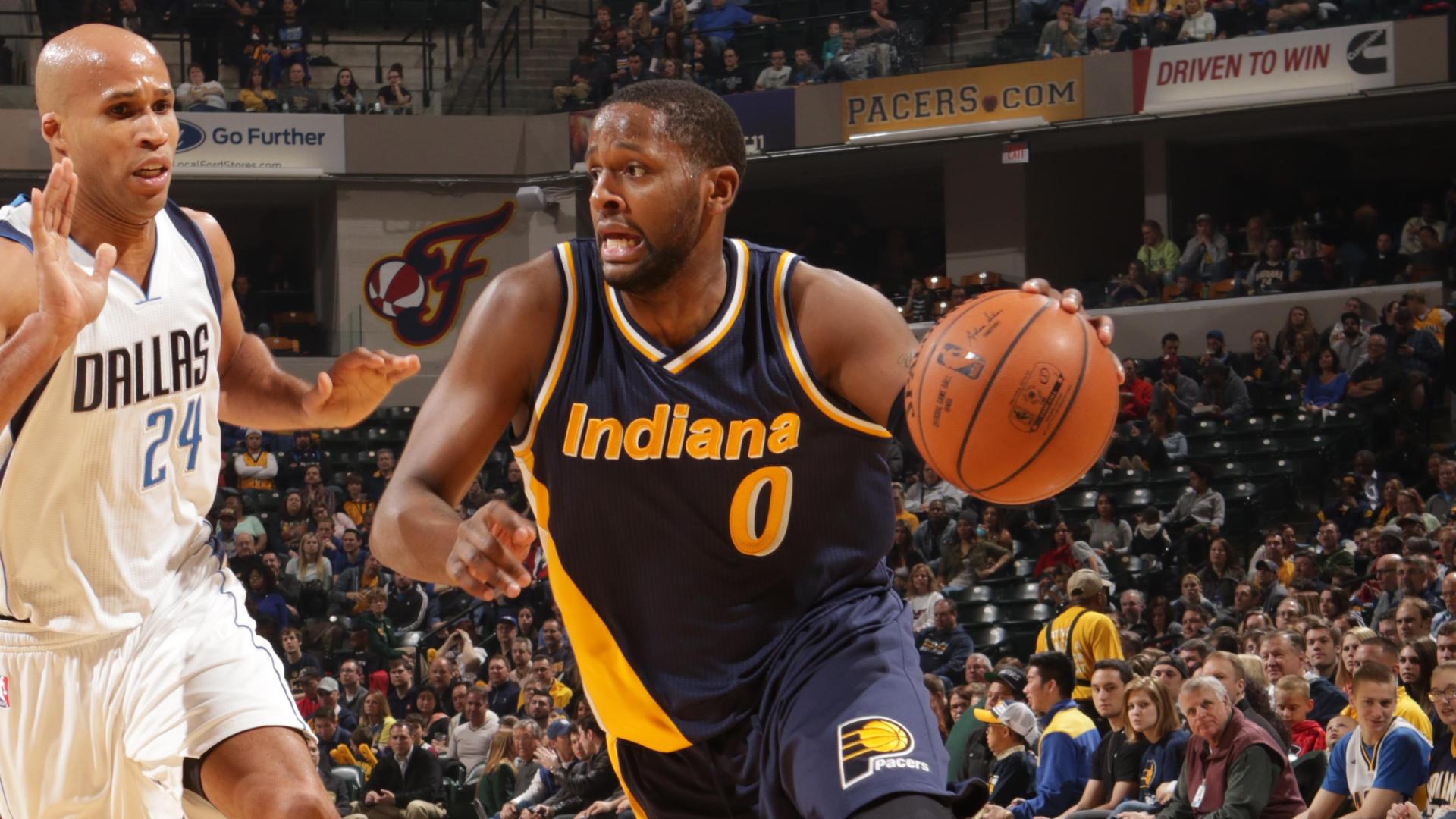 Mavericks' Ellis, Barea out vs. Pacers

nba.com

Mar 29 (yesterday)

Dallas will face Indiana on Sunday without leading scorer Monta Ellis and J.J. Barea.

Share Tweet

Mavs' Ellis hurt; Cuban bemoans non-calls

ESPN.com

Mar 28 (3 days ago)

After an inadvertent knee injured Mavericks shooting guard Monta Ellis in a 94-76 loss to the San Antonio Spurs on Friday, a frustrated Mark Cuban publicly complained about the lack of respect that Dallas' leading scorer receives from referees.

Share Tweet

yahoo.com

Mar 26 (5 days ago)

Despite an impressive victory against the San Antonio Spurs on Tuesday night, no team's win percentage has fallen so sharply in the second half of the season as the Dallas Mavericks', who transformed from a team that won two-thirds of its games to a .50…

Share Tweet

Dallas Mavericks guard Monta Ellis entered Tuesday night's game against the surging San Antonio Spurs in the middle of his greatest struggle in his two years with the franchise. The 29-year-old guard went just 4-of-22 for 11 points in a disappointing lo…

Share Tweet

Carlisle disparages Mavs for not playing hard

ESPN.com

Mar 23

Coach Rick Carlisle ripped the Dallas Mavericks after Sunday's 98-92 loss to the Phoenix Suns, saying something is wrong with the soul of a team that frequently fails to compete at an acceptable level.

Share Tweet

Dallas Mavericks center/forward Amar'e Stoudemire has been fined $15,000 for verbally abusing an official and failing to leave the court in a timely manner upon his ejection, NBA president of basketball operations Rod Thorn said Saturday.

Share Tweet

yahoo.com

Mar 18

Dallas Mavericks head coach Rick Carlisle and Rajon Rondo appear to have made up after their late-February on-court shouting match, but it remains the case that the enigmatic point guard can be a difficult player to coach. That's not always a bad thing,…

Share Tweet

Mavs rally by Thunder behind Parsons, Rondo

ESPN.com

Mar 16

Chandler Parsons scored 31 points, Dirk Nowitzki added 22 with some big 3-pointers, and the Mavericks rallied from 15 down in the third quarter for a 119-115 victory against the Thunder on Monday.

Share Tweet

Mavs' Carlisle credits Rondo's play calls in win

ESPN.com

Mar 14

Dallas Mavericks coach Rick Carlisle made a point to praise point guard Rajon Rondo's play calling Friday night after Dallas' 129-99 rout of the Los Angeles Clippers.

Share Tweet

Amar'e Stoudemire signed with the Dallas Mavericks less than a month ago, but locker room leader Tyson Chandler believes the newest member of the team has earned the right to publicly criticize his teammates.

Share Tweet

Amar'e Stoudemire, wearing an outrageous jacket, rips the Mavericks

yahoo.com

Mar 11

The Dallas Mavericks have split their past 30 games. The Dallas Mavericks were well on their way toward setting an NBA record for offensive efficiency during a span that bled over the first six weeks of the 2014-15 season. The Dallas Mavericks feature a…

Share Tweet

When Was The Last Time LeBron Started A Game Not Wearing A Headband?

deadspin.com

Mar 11

Look at that, a pretty standard picture of LeBron James driving to the hoop in the Cavaliers win over the Mavericks last night. But wait a second, where is the man's ever-present headband?Read more...

Share Tweet

ESPN.com

Mar 10

Even without his trademark headband, LeBron James had 27 points and took over sole possession of the Cavaliers' career assists record as Cleveland beat the Mavericks 127-94 on Tuesday night.

Share Tweet

MacMahon: How Nowitzki battles his toughest foe

ESPN.com

Mar 10

Almost 50,000 NBA minutes catching up to Mavs star, making preservation plan vital

Share Tweet

Rondo: 'Honor' that Kobe wants PG as Laker

ESPN.com

Mar 9

Kobe Bryant's efforts to recruit Mavericks point guard Rajon Rondo as a free agent appeared especially strong Sunday, when the Mavericks beat the Lakers 100-93.

Share Tweet

ESPN.com

Mar 9

Mavericks small forward Chandler Parsons, who returned Sunday after missing seven games due to an ankle injury, didn't wear his signature Anta shoes due to concern they had contributed to the ankle injury.

Share Tweet

Curry, Green help Warriors wallop Mavericks

ESPN.com

Mar 7

Stephen Curry had 22 points and seven assists, Klay Thompson scored 16 points, and the Golden State Warriors beat the Dallas Mavericks 104-89 on Friday night.

Share Tweet

nba.com deadspin.com ESPN.com

Mar 6

Trail Blazers guard Wesley Matthews ruptured his left Achilles tendon in Portland's game against Dallas on Thursday night and is out for the season.

Share Tweet

ESPN.com

Mar 3

The Miami Heat and Dallas Mavericks have emerged as teams interested in free agent-to-be JaVale McGee, according to league sources.

Share Tweet

Grizzlies Take Care Of Mavs

Mar 20

The Grizzlies got double-digit points from seven players in a 112-101 win over the Mavericks.

Rondo's No-Look, Over-The-Head Pass

Mar 18

Mavs guard Rajon Rondo threw a full-court, no-look, over-the-head assist to teammate Monta Ellis for the layup against the Orlando Magic.

Magic's Surge Not Enough Against Mavs

Mar 18

The Magic erased a 22-point deficit but fell to the Mavericks 107-102.

Mavs Stay Focused

Mar 18

Rajon Rondo said the Mavs are focused headed down the stretch.