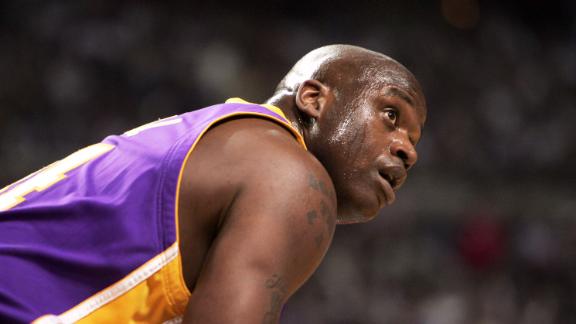 Updated Apr 1
Share
Tweet
The Lakers are retiring Shaquille O'Neal's No. 34 during their game against the Dallas Mavericks on Tuesday.
Source:
ESPN.com
Nowitzki sparking Mavs, keeping playoff push alive

Updated Apr 1

Share Tweet

Dirk Nowitzki finally leads the Dallas Mavericks in scoring again. He has more work to do if he wants to make the playoffs for a 13th straight season.

Source:

nba.com

Best N.B.A. Games of the Week

Updated Apr 1

Share Tweet

This week's best N.B.A. games feature the Mavericks at the Lakers, the Spurs at the Thunder, and the Rockets at the Nuggets.

Source:

nytimes.com

Updated Apr 1

Share Tweet

The Lakers, Jazz and Mavericks are locked in a tight battle for the last postseason spot out West. Who holds the edge down the stretch? Ben Golliver takes a look at each contender.

Source:

CNNSI.com

Howard: We Need Every Game

Apr 1

Chris Mullin analyzes Dwight Howard's comments about what it will take to make the playoffs and the Lakers' outlook heading towards the postseason.