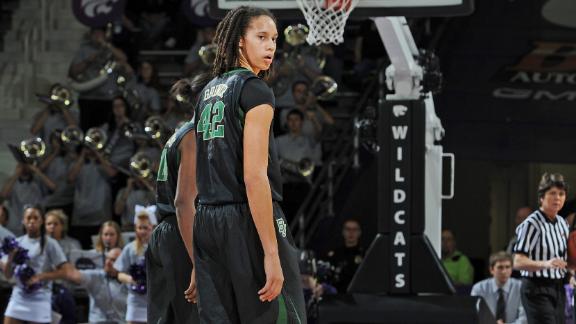 ESPN.com
Updated Apr 2, 2013
Dallas Mavericks owner Mark Cuban would be willing to give Baylor women's star Brittney Griner the opportunity to prove she could play in the NBA.
Share
Tweet
To Retire a Jersey

Apr 2

J.A. Adande and Israel Gutierrez on the protocol for retiring players' jerseys.

Lakers Retire Shaq's Jersey, Blow By Mavs

Apr 2

Highlight Of The Night: Kobe Bryant records a triple-double as Lakers retire Shaquille O'Neal's jersey at halftime of 101-81 win over the Mavericks.