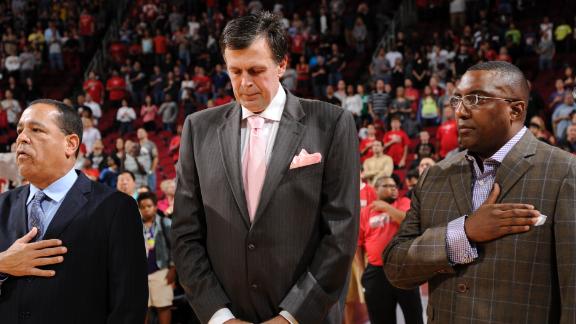 O.J. Mayo scored 40 points, including 10 in the last three minutes, to lift the Dallas Mavericks to a 116-109 victory over the Rockets on Saturday night in coach Kevin McHale's return to the Houston bench.
Share
Tweet
Kevin McHale Returns To Rockets' Loss

Dec 8

After missing a month of action due to the loss of his daughter, Kevin McHale returns to the bench and the Rockets fall 116-109 to the Mavericks.