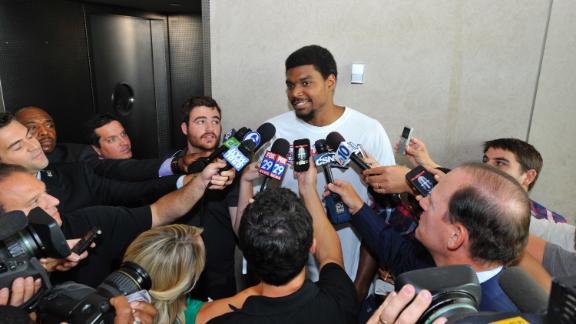 Mavs load up on guards, still have hole at center

nba.com

Jul 10, 2013

The Dallas Mavericks have loaded up on guards in free agency. They just can't seem to find a center.

Share Tweet

nba.com

Jul 10, 2013

Wayne Ellington has become the third guard to join the Dallas Mavericks in free agency.

Share Tweet

2014 Free-Agent Class

Jul 10

Tom Penn discusses the top NBA free agents who will be available in 2014 and which teams are positioning themselves to make a run at them.