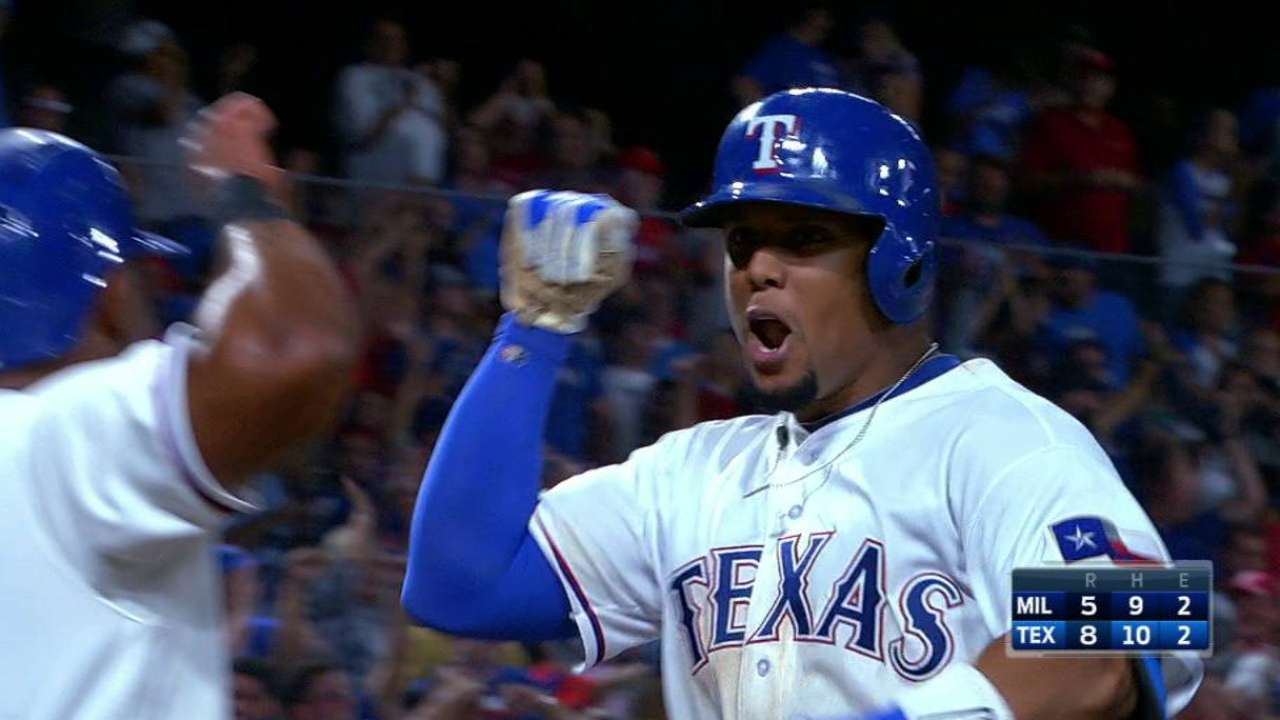 profootballtalk.com yahoo.com cowboysgab.com ESPN.com nytimes.com

7 hours ago

Cowboys wide receiver Dez Bryant has been fined by the team for missing an MRI and team meetings on Tuesday, the Dallas Morning News reported. Bryant missing the MRI explains why the hairline fracture Bryant has in his right knee wasn't diagnosed until …

Share Tweet

Jay Cutler back at practice, John Fox out sick

profootballtalk.com

15 hours ago

Bears coach John Fox said earlier this week that he doesn't "think there are any givens" about Jay Cutler returning to the starting quarterback job once he's recovered from the thumb injury that sidelined him in the team's Week Three loss to the Cowboys…

Share Tweet

Cowboys place Charles Tapper on IR, add a tackle

profootballtalk.com

17 hours ago

The Cowboys need some help on the offensive line this week, which means they ran out of time to wait for defensive end Charles Tapper to get healthy. Tapper, a fourth-round pick this year, suffered a back injury this summer and made a brief return to pr…

Share Tweet

yahoo.com

18 hours ago

How often do you see something that's truly surprising and amazing? Something that makes your eyes bug out and your mouth fall open in awe? For Adrian Beltre and Joey Gallo of the Texas Rangers, it was just Tuesday night. This is what made the jaws of B…

Share Tweet

nytimes.com

Sep 28 (yesterday)

Carlos Gomez hit a towering three-run homer in the eighth inning and the AL-leading Texas Rangers beat the Milwaukee Brewers 8-5 on Wednesday night for their MLB-best 49th come-from-behind victory.

Share Tweet

profootballtalk.com

Sep 27 (yesterday)

Cowboys guard La'El Collins told reporters Tuesday that he plans to rest his injured toe for two weeks before a decision is made on whether he needs surgery. Collins has torn ligaments in his right big toe. He was placed on injured reserve Monday, but h…

Share Tweet

yahoo.com

Sep 27 (yesterday)

One of the worst things about the end of the baseball season is that there will be no new highlights from Texas Rangers third baseman Adrian Beltre for at least six months. And considering how he's kept us entertained this season, that's a shame. He's s…

Share Tweet

ESPN.com

Sep 27 (yesterday)

Cowboys see season clouded by injuries, hope for brighter future than 2015

Share Tweet

profootballtalk.com

Sep 27 (2 days ago)

Former Cowboys and Panthers defensive end Greg Hardy was arrested on Sunday after police found cocaine during a traffic stop. Hardy was pulled over for failing to use a turn signal, police asked to search him, and he agreed, police say. When they looked…

Share Tweet

Good chance Cowboys part ways with McClain

Jul 30

ESPN Cowboys reporter Todd Archer explains why it wouldn't be surprising if Dallas parted ways with Rolando McClain, considering the salary cap and his 10-game suspension for violating the league's substance abuse policy.

Cowboys anticipating Romo will be full training camp participant

Jul 30

Todd Archer shares what the Cowboys are expecting from Tony Romo and Dez Bryant during training camp.

Cowboys can't rely on McClain

Jul 29

Darren Woodson questions Rolando McClain's desire to be an NFL player and thinks the Cowboys should move in a different direction.

The Cowboys' substance abuse blame game

Jul 27

Jemele Hill and Michael Smith debate who is to blame for the Cowboys' defensive roster dwindling over substance abuse suspensions. Should Jerry Jones carry the blame over signing risky players or are the players just as responsible?