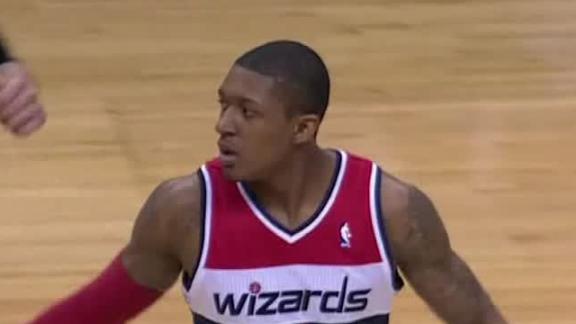 profootballtalk.com

Mar 31, 2013

Redskins coach Mike Shanahan recently said he wants quarterback Robert Griffin III to learn how to slide. Shanahan isn't the only decision-maker in Washington, D.C., who feels that way. President Obama met Griffin this weekend at an NCAA Tournament game

Share Tweet
Beal Powers Wizards Past Raptors

Mar 31

Bradley Beal scores 24 points off the bench to lead the Wizards to a 109-92 win over the Raptors.
Sports Columnists
Peter King: Palmer, Flynn moves make sense, but they're not guaranteed fix…

Mar 31

Two deals felt inevitable this morning: Carson Palmer to Arizona, Matt Flynn to Oakland. With the Flynn deal going down Monday morning, Palmer to the Cardinals should be next. The moves made too much sense not to happen. Sense, yes. Whether they'll solv…

NFL mailbag - Franchise tag shifts risk to players

Mar 31

The franchise shifts risks from teams to players, who could see their long-term value drop. Plus, reader questions.