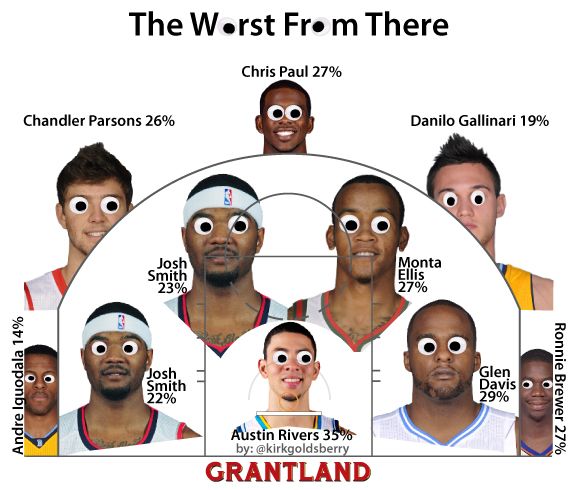 CourtVision: The Worst Shooters So Far
grantland.com
Updated Jan 30, 2013
So far this season, the Nuggets' Danilo Gallinari is shooting 42 37 percent from behind the 3-point line. This is kind of impressive, although unremar...
Share
Tweet
Andre Iguodala explains his approach to defense (VIDEO)

yahoo.com

Jan 30, 2013

For the past several seasons, Denver Nuggets wing Andre Iguodala has been readily identified as one of the best defenders in the NBA. Those skills earned him a spot on the 2012 Olympic team, an All-Star spot last season, and a strong reputation as the s…

Share Tweet

Trade Machine Madness: A Three-Team Al Jefferson Deal That Makes the Jazz a Force in the West

grantland.com

Jan 30, 2013

Much like their Northwest Division rival Denver Nuggets, the Utah Jazz are a collection of talented youngsters and productive veterans void of a super...

Share Tweet

Nuggets Win Fifth Straight

Jan 30

Nuggets fly by Rockets, 118-110.