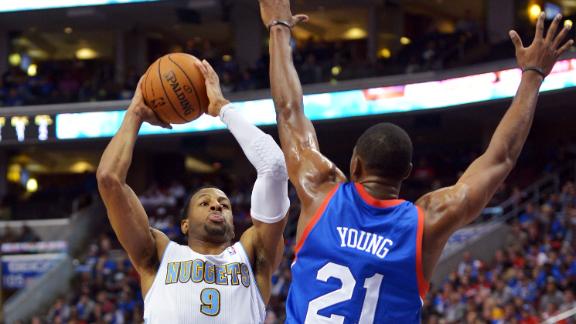 Updated Oct 31, 2012
Share
Tweet
Spencer Hawes had 16 points and 12 rebounds to lead the Philadelphia 76ers to an 84-75 win over the Denver Nuggets on Wednesday night.
Updated Oct 31, 2012

Share Tweet

Andre Iguodala has a bumpy ride in his return to Philadelphia as a Nugget.

Source:

ESPN.com
76ers Spoil Iguodala's Homecoming

Oct 31

Spencer Hawes scored 16 points and grabbed 12 rebounds in the 76ers' 84-75 win over the Nuggets.