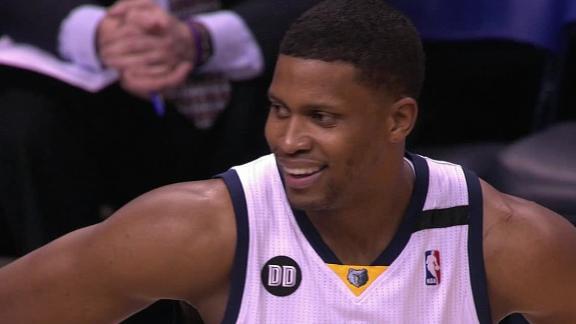 Updated Jan 30
Share
Tweet
The Grizzlies, Raptors and Pistons agreed to a six-player trade Wednesday that sent star swingman Rudy Gay to Toronto.
Sources:
ESPN.com
CNNSI.com
nba.com
dimemag.com
The Monster Potential Of Andre Drummond & Why Detroit Won't Unleash It

Updated Jan 30

Share Tweet

Andre Drummond has been excellent through the first half of his rookie year. But he's not getting the playing time many feel he deserves. Critics of keeping Drummond on the bench point to his high efficiency and his defensive dominance on the block. If

Source:

dimemag.com

Updated Jan 30

Share Tweet

In April, the Mavs might look back and admit this was the night their season died. Up 21, they blew the lead and then lost after a flurry of insanity doomed them. First, Nic Batum made a completely ridiculous three-pointer to tie it up (dude hadn't made

Source:

dimemag.com

Source: Rudy Gay To Raptors

Jan 30

NBA Countdown on the Grizzlies agreeing to trade Rudy Gay to the Raptors.

Massive Potential

Jan 30

David Thorpe on players who could be special.

Pacers Roll By Pistons

Jan 30

Pacers snap three-game slide behind six players reaching double digit points in 98-79 win over Pistons.