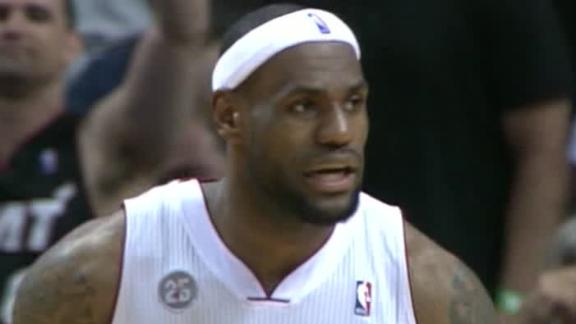 ESPN.com
Updated Mar 22, 2013
LeBron James scored 29 points, Dwyane Wade added 19 and the Miami Heat extended their winning streak to 25 games by pulling away in the second half and beating the Detroit Pistons 103-89 on Friday night.
Share
Tweet
LeBron Leads Heat To 25th Straight Win

Mar 22

LeBron James scores 29 points in Miami's win.

Heat Dominating In Crunch Time

Mar 22

Tom Haberstroh discusses the Heat's domination in the fourth quarter during their winning streak and whether breaking the Lakers' record for consecutive wins would be more impressive than winning an NBA title.